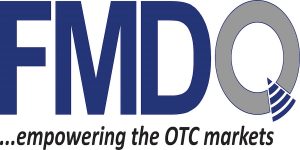 FMDQ OTC Securities Exchange Plc has unfolded plans to develop the non-interest finance capital market this year to support economic development and the growth of the Nigerian financial markets.
The company which made the disclosure in its 2017 Outlook, said it would ensure development of Sukuk bonds to enhance the development of the Debt Capital Market (DCM).
The company said that some areas of its focus in 2017 include new products development, expansion of the fixed income and currency derivatives market.
It explained that the exchange would ensure quotation of short-term and private companies' bonds on its platform.

The statement added that the company would promote financial markets education for the FMDQ markets' stakeholders and ensure development of DCM.
It added that the exchange would remain committed to its core mandate by leveraging on the concerted efforts of its stakeholders to support economic development.
NAN reported that N99.975 trillion worth of transactions were recorded on the platform from January to November 2016.
Statistics from the company show that the figure was lower than N130.01 trillion worth of transaction posted in the preceding period of 2015.
The total value for this year included transactions in Over-The-Counter market in foreign exchange comprising Treasury Bills (TBs), bonds and money market derivatives.
TBs were the most active, accounting for N38.75 trillion worth of transactions and were followed by repurchase agreements/buy backs with N28.64 trillion worth of transactions.
Foreign exchange came third with N12.85 trillion worth, while foreign exchange derivatives accounted for N9.46 trillion.
It was followed by the Federal Government bonds which had N7.46 trillion and unsecured placements/takings accounted for N2.70 trillion.
Comments
Comments