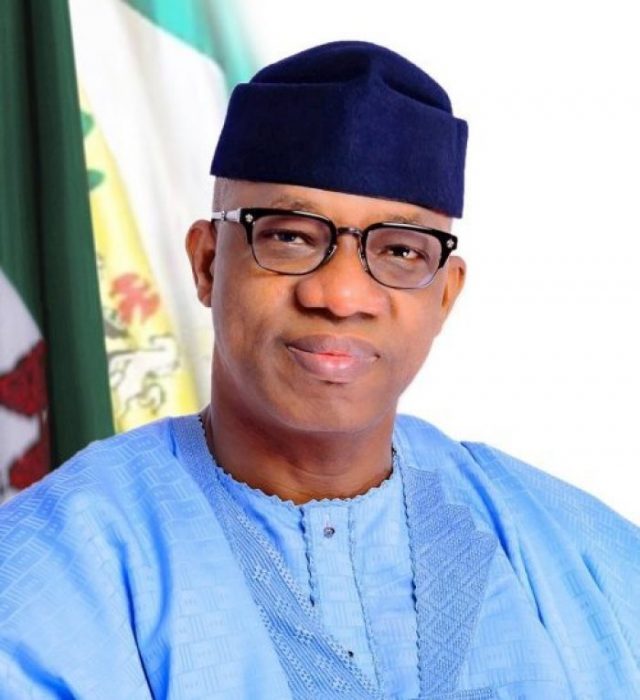 By Kolawole Olayinka Abeokuta
The 4th Rector of Federal Polytechnic Ilaro has described the Executive Governor of Ogun State Prince Dr Dapo Abiodun as the first governor to attend the institution convocation since inceptions 40 years ago.
He said as the institution produced over 4,000 graduates , with 40 distinction for this 19th convocation.
Dr Oluwasegun Olanrewaju Aluko rector of federal polytechnic Ilaro made this known during the 19th convocation and 40th founders day celebration. And award of national diploma, higher national diploma and prizes to the qualify students that meet up with requirements held at Pavilion ground, East Campus Ilaro.
Dr Aluko explained that for the first time in the history this citadel of learning no governor and his deputy has never sited together at a convocation ground.
In her addressed Miss Akintolar Esther Modupe  the overall best students of 19th convocation of federal polytechnic Ilaro thanked God for the privileges bestowed on her for counting her worthy to be addressed this gathering as best students in this citadel of learning and promised to be the best and resourceful that will make the state proud..

Like and Share this: