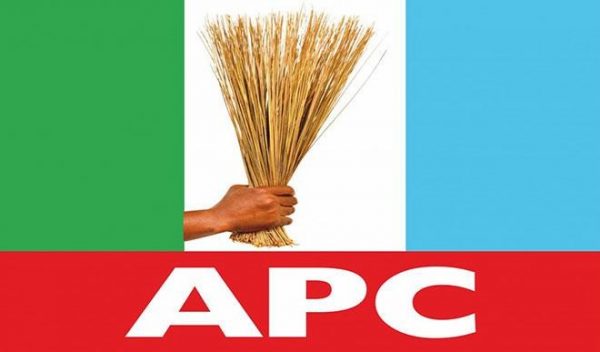 By Bode Akinbode, Ibadan 
Three aspirants on the platform of the All Progressives Congress (APC) in Oyo State have declared their interest to vie for the Senate, House of Representatives and the state House of Assembly tickets ahead of the 2023 general elections.
The aspirants are, Olalekan Adeyemo, Taoreed Adeleke and Abass Okunola Animasahun.
Adeyemo, the senarorial aspirant for Oyo central Senatorial Distrct, declared his ambition recently with a promise to ensure victory for the party in the state and to attract more development to the area
Adeyemo, a leader of the APC in Oluyole Local Government promised to give priority attention to the general welfare of the people of the senatorial district if elected.
According to him, construction and rehabilitation of schools, health care facilities, portable water supply, empowerment of youths, widows, and the less privileged among others will be given adequate attention if elected.
Adeyemo also assured that he will do everything possible to bring all members of the party together and work for the success of the party in the 2023 general polls.
He pointed out that while in office as a former vice chairman of the party, he was able to settle crises within the party and close ranks with aggrieved party members.
He, therefore, solicited the support of the people, especially members of the APC in the senatorial district in making his ambition a reality.
Similarly, former chairman of Ibadan South West local government area of Oyo State, Taoreed Adeleke has declared his interest to vie for the House of Representatives ticket at a gathering of supporters and party chieftains in the area.
Adeleke will be representing Ibadan North-West /South-West Federal Constituency in the National Assembly assembly if elected.
The former council boss promised to create employment for the youths and empowerment programmes for women and the aged.
According to him, he will be constantly in touch with people of the constituents and motions will be moved and sponsored into bills that will have a direct positive impact on the people. He also promised to attract federal government projects to the constituency.
In a related development, an aspirant for the state House of Assembly Abass Okunola Animasahun has promised quality representation if given the opportunity to serve the people of his constituency.
Abass promised to empower the youth through creation of  jobs as well as empowerment of women if elected.
He also promised to be available to the masses and give priority to widows welfare too.

Like and Share this: