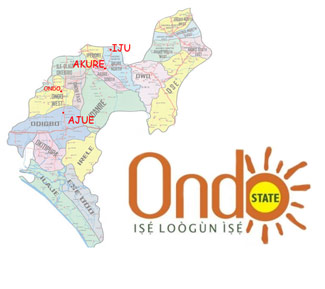 By Temitope Adedeji, Akure

The bank robbery that took place at Idoani, in Ose Local Government Area of Ondo State on Monday evening was an heart shocking one which well over nine people have been so far confirmed dead.

The dastardly act was said to have been perpetrated by a gang of heavily armed men believed to have invaded the town from Benin, in Edo State.

The bandits numbering about 15 came into the town in two different jeeps and started shooting sporadically to scare passers-by. The operation, which lasted over an hour with the use of dynamite all through according to the police image maker in ondo state, Mr Femi Joseph.

According to the Police Public Relations Officer, in a telephone conversation with Western post correspondent, he said that the bandits came into the town from Benin city.

About two people died immediately at the point of Automated Teller Machine (ATM), when one of the robbers shot at them and several others were severely injured in the course of running for their lives.

The Robbers were said to have arrived the bank with sophisticated weapons which made their operation deadly and scary. The security door of the bank was said to have been damaged with the dynamites.

However, the bankers who were in their various duty posts were not spared by the robbers when they eventually gained access into the banking hall.

Meanwhile, an Inspector on mufti, who was stationed to guild the bank was also killed in the process. But the names of the victims have not been ascertained as at the time of filling this report which will be made public in due course.

One of the armed robbers, who was arrested by the Nigerian soldiers, who engaged them in gun duel, Ali by name, confessed that, they targeted idoani because, they realised the town is not the busy one which will enable them to operate at ease.

While speaking with the PPRO on phone, he said much would not be revealed to the public on the matter mostly on the bandit arrested , so as not to truncate their investigations towards arresting the other gang members who are at large.

The families of the affected victims have been visiting the state specialist hospital morgue in the town, to identity the bodies of their loved ones who were affected in the act. The hospital is crowded as at Tuesday morning by the families of the affected victims.

All efforts reaching the Paramount Ruler of the town, Oba Gen Olufemi  Olutoye rtd proved abortive as his MTN line was not reachable.
The Ondo State Police Command has assured Nigerians and the good people of the state that, efforts are on to unravel the culprits wherever they may hide.