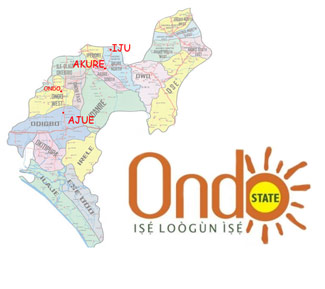 The Ondo State Government has debunked the rumour making rounds that Governor Oluwarotimi Akeredolu threatened leaders of the National Association of Nigerian students who came to his office early this week to seek reduction in hike in fees at state-owned tertiary institutions.
The institutions included Michael Adekunle Ajasin University, Akungba-Akoko and Ondo State University of Science and Technology, Okitipupa.
At a press briefing held at the NUJ Press Centre, the Senior Special Assistant to the Governor on Students and Youths Matters, Hon. Banji Adewunmi, said the Governor never shouted nor threatened the students but rather told them that he would look into their plight.
He said committees had earlier been set up to look into the cries of the parents, but instead of the student leaders to exercise more patient by allowing the Governor to finish his discussion with them.
The leaders, he said, insisted that the whole thing should be finalised at the meeting.
He said the president of the union, Danielson Akpan, was so anxious of his personal interest and did not want to hear any call for patience
According to him: "I was there at the meeting when the NANS president was accusing the governor of not supporting him for his presidential election, which the governor said such would be discussed later, but instead, he flared up and banged the table on the Governor.
"In that rude manner, the security men on ground immediately cautioned him but could not hold back his anger which nearly resulted in something else following which the Governor intervened."
He said the Governor was doing everything possible to reduce the hike to a bearable minimum and urged the students to be law abiding.
However, the state chairman of All Progressives Congress (APC), Engr Ade Adetimehin, had said on Wednesday that the party would definitely intervene in the hike.
He said the governor had put in place committees that will see to the reduction in the hike of the institutions.
Adetimehin, who said the party in Ondo state, would definitely continue to make sure the people-oriented programmes are executed in the state.
He, however, appealed to students and parents to exercise a little more time that the government will surely do that which will make life more meaningful for the masses.
Meanwhile, the students of the institutions have been asked to go on vacation for two weeks so as to allow government see to their plight on the increase in tuition.