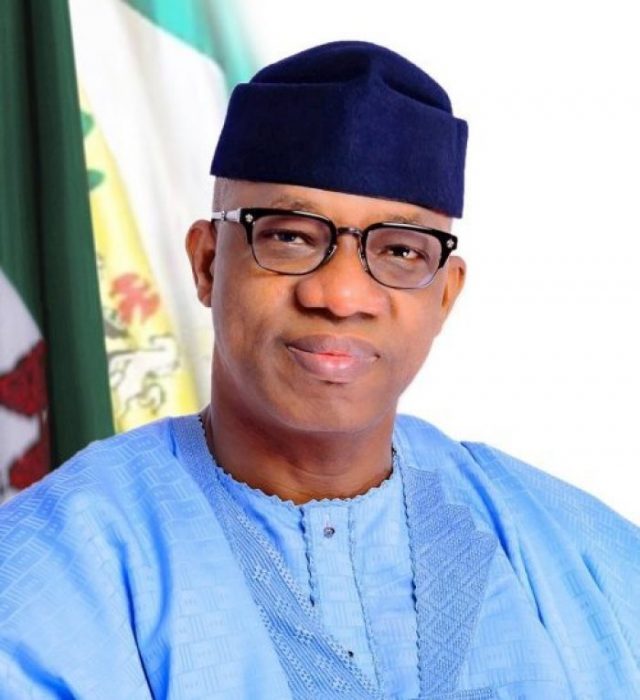 By Kolawole Olayinka, Abeokuta
Officials of the African Development Bank (AfDB) and the International Fund for Agriculture Development (IFAD), have adjudged Ogun as the Best State for the commencement of the Special Agro-Industrial Processing Zone (SAPZ) project, facilitated by the Federal Government.
The Team Leader, AfDB, Dr. Chima Ezedinma, who dropped this hint after a site inspection tour to assess the State's level of preparedness, towards implementation of SAPZ project, affirmed that Ogun has the natural resources for the supply of raw materials needed by industries for the agro-processing businesses.
The inspection was a follow-up to the pre-appraisal meeting for the creation of SAPZ, held between the State government and the implementing partners recently, as different Teams from AfDB and IFAD have inspected 21 States in the country for assessment, including all South-West States, except Lagos.
Ezedinma said the project initiated by AfDB, is meant to make African nations process what they produce for exportation, rather than relying on imported goods.
He noted that it would further enhance the link between primary producers and Agro-processing industries for cost-effectiveness and availability of raw materials required, as well as engendering job creation.
"What we have seen so far is satisfactory. The intention of AfDB, IFAD and the Federal Government is to ensure massive employment.
"To do this, you need to create at least one Agro-Industrial park, which will provide facilities for nothing less than 100 industries in one location.
"So, we are looking at employing industrial principles in agricultural development", he said.
Speaking earlier while conducting the team round the proposed project site, Commissioner for Agriculture, Dr. Adeola Odedina said the inspection was necessary for the team to properly ascertain available resources for proper implementation of SAPZ initiative of the Federal Government.
"African Development Bank, International Fund for Agriculture Development and other stakeholders are on a mission to assess our readiness for Special Agro-Industrial Zone initiative of the Federal Government.
"The State will benefit from their support for our quest to link primary producers to industrial process, which will engender job creation," he said.
Contributing, his counterpart in the Ministry of Industry, Trade and Investment, Mrs. Kikelomo Longe, expressed optimism that industries would have a reliable access to cost-effective raw materials needed for their production, saying "we have continued to see improved yield in the cassava value-chain, which will make the product more competitive and farmers will have much more value for money".
Places visited by the team include, 330 hectares cassava farm belonging to Eredo Youth Farm Cluster, Agodo and Harvest Feeds Limited, Ajura both in Obafemi-Owode Local Government Area, Premium Cassava Processing Limited, Ososa in Odogbolu Local Government Area and the ongoing Agro-Cargo Airport at Ilisan-Remo, among others.

Like and Share this: