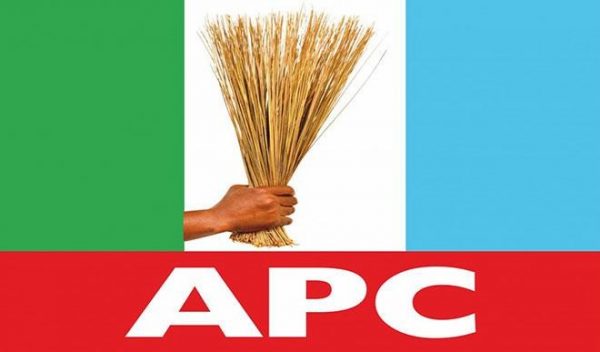 The ruling All Progressives Congress (APC) may have decided to zone its presidential ticket for the 2023 election to the south.
Information available to WesternPost indicated that the party's Caretaker Committee also zoned the position of the vice president to the north.
The Senate President position will be occupied by a southerner, while the Deputy Senate President goes to the north, going by the zoning formula.
Other positions are House of Reps Speaker, (north), House of Reps Deputy Speaker, (south),
The party also came up with zoning arrangement for its National Working Committee.
The position of National Chairman goes to the north, National Secretary, (south), National Treasurer, (south), Financial Secretary, (north), Legal Officer, (north), Welfare Officer, (south), Auditor, (north), National Youth Leader, (south), Woman Leader, (south), Publicity Secretary, (south) and Persons With Disability PWD Leader, (south).
It would be recalled that eminent personalities in the party have called for the party to zone the position of the president to the south in conformity with its rotational agreement.
Efforts made to confirm the zoning proved abortive on Wednesday.
But, Secretary of the APC Caretaker Committee, Senator James Akpanudoedehe, while denying the existence of the zoning, said it was the handiwork of mischievous elements.
He said: "people who are interested in running for one office or the other can speculate. As far as I am concern, the last Caretaker Committee meeting we had, we did not discuss that. That is not what we are concerned with now.
"What we are concerned with is data collection; how to collect data without making mistakes.
"We are not going to be pressured by sentiments and then we do the wrong thing.
"Let me say that zoning is not for the Caretaker Committee alone. It has to do with President, it has to do with the major stakeholders, it has to do with a lot of people."
However, a source told WesternPost that the matter was actually discussed and the arrangement arrived at.
The source said some in the Caretaker Committee felt that the zoning formula should be well articulated and in place before the party's convention to guide the process, while a few others felt it was too early to do so.
It was also learnt that the zoning formula was deliberately leaked to test the ground.

Like and Share this: