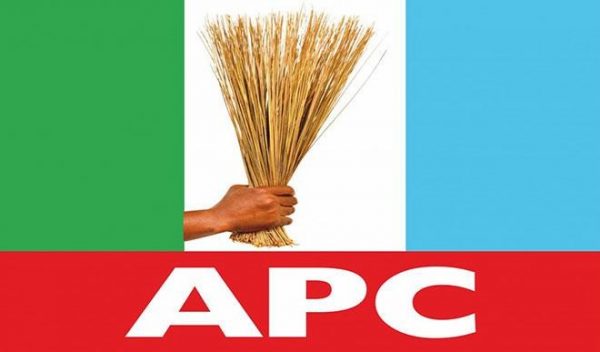 The All Progressives Congress (APC) has released a six-week plan for nationwide membership revalidation, registration and update exercise, FactualTimes reports.
The APC membership registration will commence on Monday January 25, 2021 as scheduled.
According to the timetable released by Governor Yahaya Bello-led registration mobilization committee, first week (January 25- February 1) will be devoted for inauguration of state committees and registration materials distribution to each state.
Buni Gives Reasons For Postponing APC Membership Revalidation
Our correspondent reports that APC National Caretaker Chairman, Mai Mala Buni is expected to inaugurate state registration committees on Wednesday January 27, 2021 at Party National Secretariat in Abuja.
While the revalidation/registration exercise will commence February 2 and last for two weeks.
The post membership registration activities will last for three weeks and final registers are to be transmitted to national Secretariat by March 9.
Bello committee has however revealed that only financial members of the party can participate in the forthcoming congress for elected of executives.
The synopsis of Yahaya Bello Committee made available to this medium on Saturday indicates that every registrant is expected to provide two passport photographs and also pay prescribed membership due.
Efforts to get details of APC membership due from the party's National Caretaker Committee proved abortive as of the time of file this report.
ISSUES IN THE FORTHCOMING MEMBERSHIP REGISTRATION/REVALIDATION EXERCISE
This is the sypnosis of His Excellency Yahaya Bello-led REGISTRATION MOBILIZATION Committee:
January 25 – Constitution and Training of 7-man State Registration Committees.
January 28 to February 1 – Distribution of registration materials.
February 2 to February 16 – Membership Registration starts.
February 17 to 20 – Collection of completed registration forms from the polling units, wards and LGA.
February 21 to 22 – Compilation of registers from registration forms.
February 23 to March 1-Display of membership registers, claims, appeals and objections if any.
March 2 to 9 –
Return of membership registers to National
Note: 1. Every registrant will be required to attach 2 passport photo to the registration form.
Every registrant will be required to pay party dues as prescribed by the party constitution and will be given dues card.
3.Only financial members of the party will vote and be voted for during congresses and party primary elections.

Like and Share this: