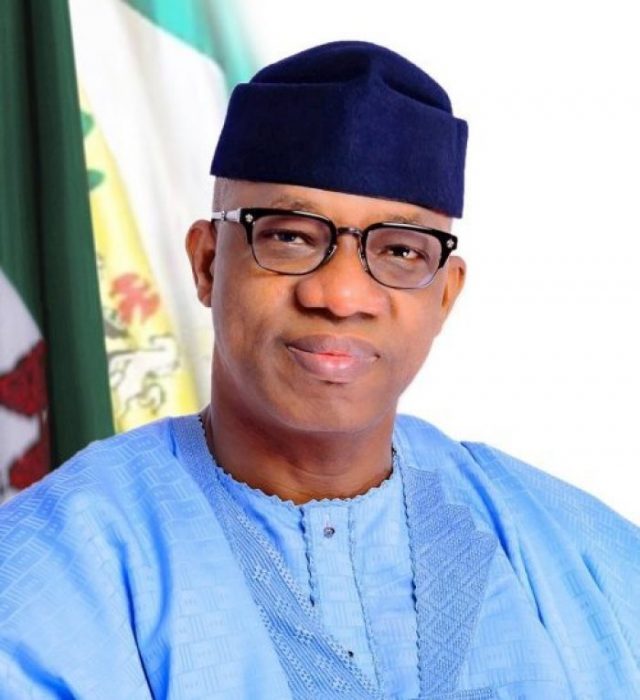 By Kolawole Olayinka Abeokuta
The incoming state chairman of Amalgamated Commercial Motorcycle Owners Rider Association of Nigeria ACOMORAN Alhaji Razaq Sotayo has Congratulated Ogun State Governor, Prince Dapo Abiodun MFR, over the outcome of the Court of Appeal in Ibadan on Monday.
Alhaji Razaq Sotayo incoming state chairman of ACOMORAN and former Council Counselor representing Iju ward in Ado Odo/Ota Local Government send the greetings during a telephone conversation with our correspondent in Abeokuta.
Sholebo, also Congratulates All Progressives Congress (APC) as the Victory is for all and it is time to be stronger. He stressed the need for Unity among the party faithfuls, thanking Almighty God for reaffirmation of the mandate given to our party and Gov. Prince Dapo Abiodun MFR.
According to him," I have one Lamp of which my feet are guided and that Lamp is the Lamp of experience and I know of no way Judging of the future but by the past." It is time to build a Prosperous Democratic Progressives State by providing His Excellency, Prince Dapo Abiodun  with our emotional and practical support, information and advice where necessary.
He said, Governor Dapo Abiodun is for Unity and friendly relationship among our people, He will bring Freedom and Opportunity to the common man, to the peasants and workers of our dear state. He will Ends Ignorance and lnequality of Opportunity. Our Gov. Will build a Prosperous Democratic Progressives State, create a social economic and political institution which will ensure Justice and fullness of life to every man and woman.
While urging those that will be working directly with the governor to discharge their duty deligently towards the progress and development of Ogun state.

Like and Share this: