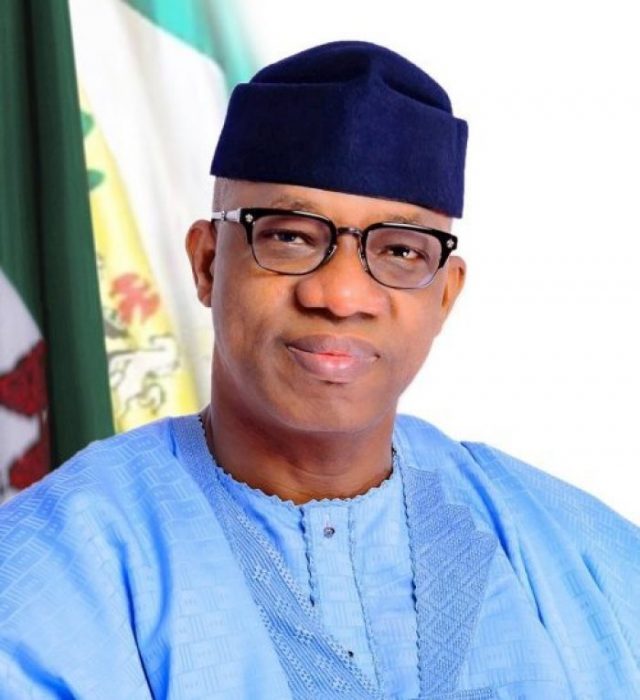 By Kolawole Olayinka, Abeokuta
One of the major projects that could aid economic development of the people was the rehabilitation of township roads to facilitate smooth movement of goods and services from hinterland to the market and the movement of people around the State.
The Ogun State Governor, Prince Dapo Abiodun who made this known while appraising the 2020 proposed expenditure of the Ministry of Works and Infrastructure, at the Treasury Board Meeting on Year 2020 Budget, held at the Oba's Complex, Oke-Mosan, Abeokuta,
Abiodun disclosed that his administration was poised to ensure zero-tolerance to potholes on township roads across the State, adding that no stone would be left unturned at ensuring premium was placed on road rehabilitation within the State, assuring that the issue of bad roads across the State would be faced out soon.
According to him, "If indeed we are going to be serious about attracting investors, it is important that our township and border roads connecting us to other States and countries are in good condition. This will facilitate people to move in and out of the State with relative ease."
In his Budget defence, the Consultant on Works and Infrastructure, Engr. Ade Akinsanya, disclosed that the ministry was currently looking at new technologies that would aid the rehabilitation of roads in the State.
The Chief Economic Adviser, Mr. Dapo Okubadejo, noted that Public Private Partnership was key to infrastructural development of the State, adding that the new technologies would be at affordable cost.
On his part, General Manager, Ogun State Public Works Agency, Arc. Gbenga Akintola, disclosed that the agency would be maintaining and rehabilitating roads in the three Senatorial Districts of the State, pointing out that the agency had commenced palliative works on roads across the State.
"We are planning to maintain and rehabilitate township roads in Ogun Central which include, Abeokuta South and North township roads, Akute, Ifo, Ewekoro, Odeda, Obafemi Owode-Egba, Mowe-Ibafo township roads; Ogun East has Ijebu-Ode- Ago- Iwoye, Ijebu-Igbo, Ogbere-Iperu-Sagamu, Ogijo, Odogbolu up to Remo township roads. We also plan to work on Sango-Ota, Igbesa, Ado-Odo, Agbara, Ilaro-Owode-Yewa, Aiyetoro, Imeko up to Idiroko township roads in Ogun West," he said.

Like and Share this: