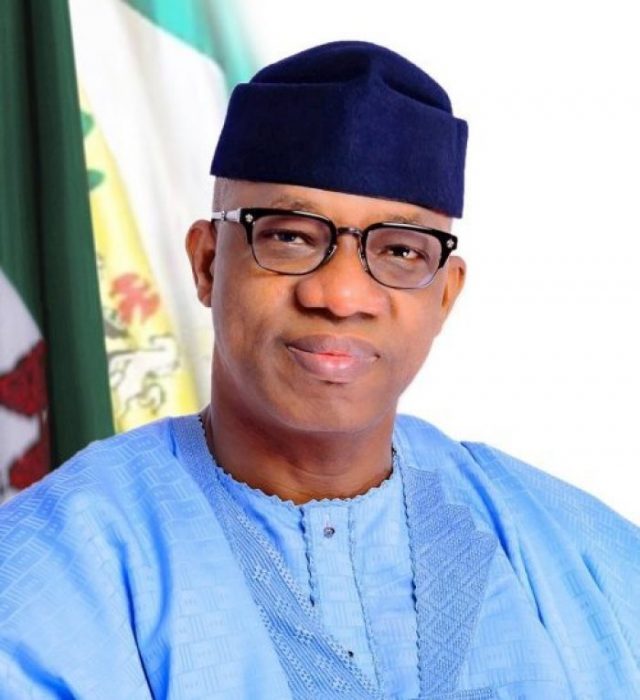 By Kolawole Olayinka, Abeokuta
The Ogun State labour union on Friday, September 18, reversed its strike, promising the state government plans to resume work on Monday, September 21.
The Governor of Ogun State, Prince Dr Dapo Abiodun has found a lasting solution to the issues affecting the welfare of workers.
At the meetings on Friday, all the issues requested, ranging from the proposed 2020 Pension Amendment Bill, Leave Bonus Allowance, Outstanding Promotions (between 2018 to 2020), Implementation of the signed New Minimum Wage, Payment of Gratuity and Payment of Gross Salary were discussed extensively.
The meeting acknowledged the willingness of the State Government to meet the requests and thereby considered thoroughly the affordability and sustainability on the part of the State Government towards accommodating the resultant increments on the present financial standing of the State.
After extensive deliberations on each of the request, the meeting unanimously resolved as follows;
The secretary to Ogun State Government Mr Tokunbo Talabi, also an implementation of the following,
The Signed New Minimum Wage as it was agreed to commence implementation effective from October 2020; Payment of Gratuity: The State Government agreed to earmark the sum of N500,000,000.00 for the clearance of Gratuity on a quarterly basis while payment would commence latest by January 2021.
Outstanding Promotions (years 2018, 2019 and 2020): The Ogun State Government agreed to commence the process of the outstanding 2018, 2019 and 2020 Promotion Exercise with immediate effect.
Also, it was both agreed that year 2020 Pension Amendment Bill: The meeting agreed to suspend actions on the proposed the Year 2020 Pension Amendment Bill with the plan to constitute a Committee comprising both representatives of Government and Labour Sides to take an in-depth look into the issue;
Review of other demands: The meeting also agreed that other demands by Organized Labour would be subjects of joint reviews, the first of which will be in March, 2021.
The leaders of the labour unions are expected to announce to the public immediate pronouncements to call off the strike action, while the labour union appreciates the commitment of the government to sustain payment of Gross Salary henceforth.
It is however the hope of the State Government that the entire workers in the State will reciprocate the good gestures of the government with continued dedications, loyalty and efficiency in the discharge of their duties.

Like and Share this: