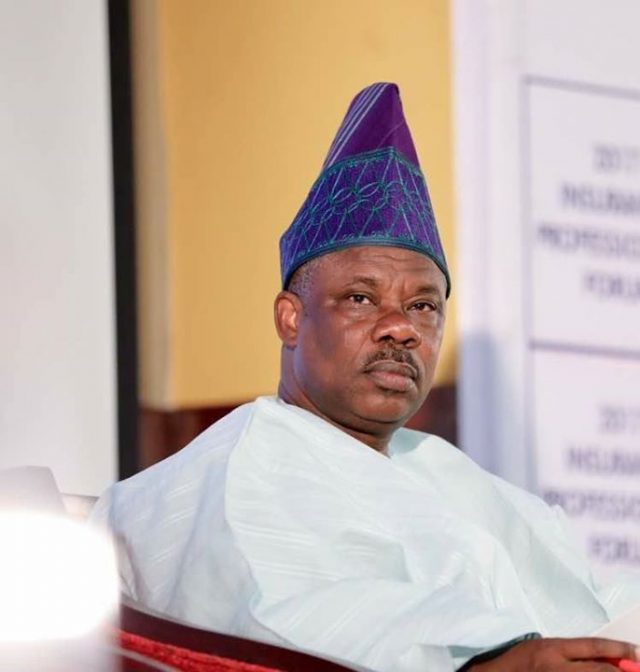 Former governor of Ogun State and senator representing Ogun Central, Ibikunle Amosun has affirmed that President Muhammadu Buhari has done more good for the country and will leave office a hero.
He described leadership as the major problem confronting Nigeria while commending Buhari for being fair to Nigerians.
Amosun while juxtaposing the six years administration of the APC with the sixteen years rule of the PDP at the 2021 Nigeria Union of Journalists (NUJ) Oyo Council in Ibadan, noted that Nigeria has fared well under the leadership of President Buhari's six years reign and the progress is visible for all to see.
He posited that the current issues confronting the country, most especially insecurity, were as a result of the sixteen years misrule of the PDP, even as he urged Nigerians to support President Buhari as he continued to battle the many problems facing the nation.
"Agriculture and infrastructure have been the major focus of the Buhari's administration. The farmers have obtained more friendly loan packages than before.
"Nigeria rail system was regarded as the worst in Africa before the Buhari's emergence in 2015. Buhari has initiated, completed and delivered remarkable major rail netwroks and Nigeria now has the best rail system in West Africa with thousands of jobs created.
"President Buhari has done so much good for the nation and when he leaves office in 2023, he would have done more good for the nation than any other government before him," he said.
Amosun, who was represented by Mr. Taiwo Adeoluwa at the event was honoured with an award of excellence as the Nation's BridgeBuilder and Icon of Progressive Bloc by the Union.
The award was presented by Dr. (Mrs) Florence Ajimobi, the wife of former governor of Oyo State, late Senator Abiola Ajimobi for his progressive ingenuity, friendly administrative policies and expanding cooperation among the APC chieftains across the country.
Senator Amosun's team who attended the event included Prof Adeolu Akande (Chairman, Nigeria Communications Commission) who was also the Chairman of the occasion, Alhaji Bola Adeyemi, Chief Wole Elegbede, Hon. Raheem Ajayi Baglo, Dr. Oye; among others.

Like and Share this: