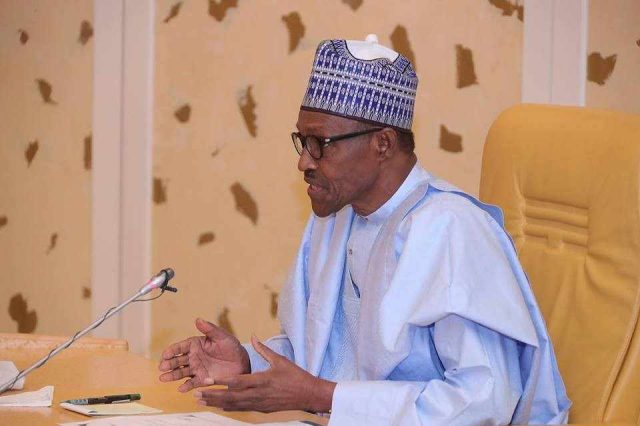 By Bode Akinbode, Ibadan
The Founder and Spiritual Head of Shafaudeen In Islam Worldwide, Professor Sabit Ariyo Olagoke JP, has lent weight to the promise of President Muhammadu Buhari who recently said that he would put in place an inclusive cabinet that would consist of people outside his political  party.
Professor Olagoke who spoke with WESTERNPOST Correspondent in Ibadan pointed out that if carried out,the proposed appointment by the President would forge unity in the country stressing that technocrats from all parts of the nation would be able to use their talents to develop their fatherland.
Olagoke who is also the Ajagun Esin (spiritual warlord) of Oyo State said that an inclusive government would also address all allegations of nepotism being made against the Federal government by leaders of opposition parties
The renowned Cleric explained that unlike what is currently in place with security chiefs being appointed from a section of the country,an inclusive government where appointments would be made strictly on merit would have addressed that lapses
Olagoke ,a justice of Peace advised the President to jettison the recommendation of his wife who preferred card carrying members of APC for appointment warning that such would be detrimental to national unity and stability.
Olagoke reminded those voted for to see their new positions as calls to service rather than an opportunity to go and loot the nation and state treasuries.
He warned that the masses would reject during the next elections,those elected leaders who failed to deliver on the manifestos that made the electorate voted for them in 2019.
"We have all seen the results of contestants to both the states and National Assembly elections.The electorate have ways of telling bad representatives to go and rest.That is why whoever are privileged to be there should have the interest of their constituents uppermost in their minds,he stressed.
The former Dean School of Engineering,Federal Polytechnic Ilaro in Ogun State called on both the legislative and Executive arms of government to look into the possibility of reducing salaries and allowances for political office holders particularly the legislators stressing that law making should be made a part time assignments.
This,He believed,would save a lot for the country and reduce the do or die desire to go into such offices.
He commended President Buhari on his war against corruption but quickly advised that it should not be against those in the opposition parties alone adding "there are many corrupt elements who are decamping to the ruling party to escape prosecution.