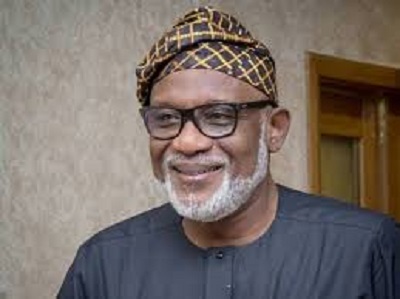 By Tope Adedeji, Akure
Considering the stay at home order that led to the closure of schools, Ondo state government has partnered with Quickens Computer on e-learning for the students across the state.
This is to ensure that the school curriculum and proper academics standard are maintained regardless of the closure as a result of the Coronavirus pandemic.
Speaking to journalists on the relevance of the e-learning through the educational broadcast, the Managing Director of Quikens Computers, Mr. Lawrence Ehindero, said the project became imperative in view of Governor Rotimi Akeredolu's commitments to repositioning the education sector in the state.
"E-Learning will afford the pupils and students across the state to benefit from the program. It will add value to the school and the government. It will equal ensure that teachers at various levels become ICT compliance which will also reduce to the barest minimum, the issue of ghost students and teachers," Ehinmowo said
He, therefore, said, parents and guardians are encouraged to allow their wards access their mobile phones in logging to their individual school websites already captured into the cloud system my student update powered by Quikens Computer Ltd.
Commenting, the Technical Director of the company, Mr. Gideon Omoregha, commended the state government for being proactive in ensuring that students and pupils of the state are not affected academically in the face of the coronavirus pandemic ravaging the world.
He said the initiative would go a long way to sustain the academic template and the revolution ongoing in the state through pragmatic teaching and learning process.
Meanwhile, the website for the pupils and students of the state to access the e-learning is www.odsgmoe.com

Like and Share this: