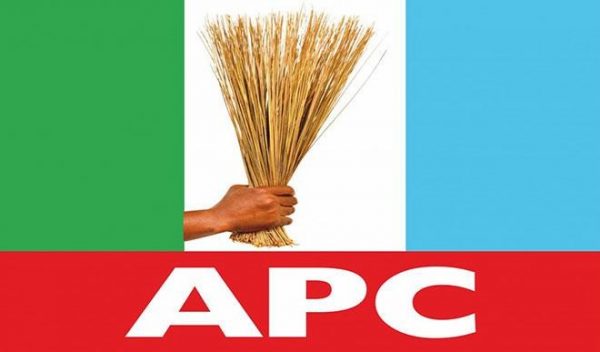 By Kolawole Olayinka, Abeokuta
Ogun State All Progressive Congress (APC) has debunked the speculations by State chairman of Registered Political Parties, Comrade Olaposi Oginni over alleged breach of protocols, violating the social distance order by some government officials in Governor Dapo Abiodun's cabinet.
Assistant Publicity Secretary, Ogun APC Caretaker Committee, Evangelist (Mrs.) Olusola Ogunsanya made this known in a press statement in Abeokuta.
Ogunsanya explained that the party's attention has been drawn to a publication by a disreputable online media asking Ogun State Governor to "order the arrest of his Chief of Staff, Salisu Shuaib, the Senior Special Assistant to the Governor on Politics, Hon. Tunji Egbetokun and the Special Assistant to the Governor on Government House, Hon. Tunde Olaotan for violating social distancing directive of the federal government on Covid-19.
In her statement, "the party wishes to clarify that the report was as a results of false information being peddled by a cartel of blackmailers posing as journalists, who had simply misinformed Comrade Olaposi Ogini and used him to achieve their ulterior motives rooted in blackmail.
"There was never a time that hundreds of members of our party, All Progressives Congress, across the state were brought to the Oba's complex situated at the Governor's Office, Oke-Mosan, Abeokuta.
"The fact of the matter is that no such gathering of "hundreds" occurred. In continuation of the distribution of palliative to groups and associations across the state, the meeting of three per LGA, mostly government officials, were held.
"The Obas complex venue is a very spacious 350-seater hall, and sitting arrangements were made in strict observance of social distancing.
"Is it unfortunate that Comrade Olaposi Ogini, acting on hearsay, allowed himself to be grossly misled by these "press boys", when he had,  and still has unfiltered access to our party secretariat and leaders.
"We are also aware that these elements are already touting a video purportedly recorded, and for which they have been asking for ransom and threatening to release it in the social media as from tomorrow unless they are heavily paid.
"However, it is not the practice of our party to deal with blackmailers. We, therefore, urge members of the general public to ignore the antics of these desperate people."

Like and Share this: