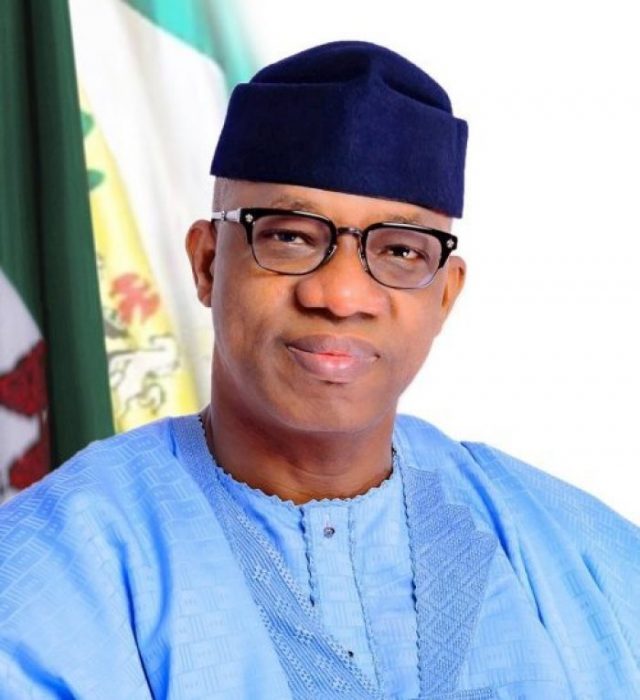 By Kolawole Olayinka, Abeokuta
Concerned with the increasing rate of COVID-19 cases in Nigeria and in particular, Ogun State, Xiaomi Nigeria has donated 25,000 pieces of surgical nose masks to the State government, as part of its contributions towards curbing the spread of the disease.
Receiving the donation on behalf of the State government in her office, the Deputy Governor, Engr. Noimot Salako-Oyedele, appreciated the organisation for the generous donation for the management of the pandemic, saying government can never have enough of such donations, as the gestures had been of great support in protecting the people, particularly, health workers.
'Our health professionals have been monitoring the disease in several locations, which means more and more of our health workers are being exposed to people who suffer from COVID-19. It is very important that we protect them and your donation is one of the ways to do that.
''His Excellency is passionate about making sure that our health workers are protected because they are the frontline workers and we cannot do too much for them'', she said.
The Deputy Governor noted that Wednesday, June 10, 2020, marked hundred days, the first index case was recorded in the State and government had taken proactive measures to effectively manage the pandemic in the State.
Earlier, while presenting the masks, the Marketing Director of Xiaomi Nigeria, Mr. Habeeb Somoye, commended the State government's efforts at flattening the curve of the pandemic in the state, noting that fighting COVID-19 pandemic requires collective support and that his company supported Ogun, being the State with the index case in the country.
Somoye added that the little support of 25, 000 pieces of surgical nose masks would protect the state's frontline workers in the process of providing health care services to the affected patients, advising residents of the State to adhere strictly to the rules, especially the wearing of nose masks and maintaining social distancing.

Like and Share this: