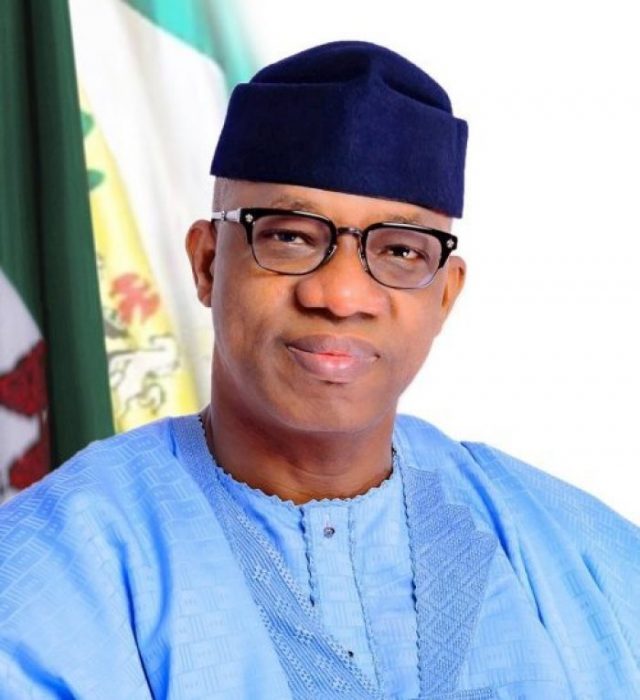 By Kolawole Olayinka, Abeokuta
Ogun State Governor, Prince Dapo Abiodun, has hailed the Supreme Court verdict upholding his election of the March 9 gubernatorial election in the State.
The Governor in a statement after the ruling described the verdict as not only a victory for the people, but for democracy, the judiciary and an attestation to the awesomeness of God.
The Governor said the outcome justifies the popular belief that there was no reason for the election matter to have gone to the Supreme Court in the first instance.
Abiodun congratulated the good people of Ogun State, the All Progressives Congress (APC) and indeed all other parties that have shown support and solidarity for his administration, despite fielding candidates in the same election.
Following the earlier judgement of the 2019 Governorship Election Petition Tribunal and the Court of Appeal verdict which dismissed in entirety the claims of Mr. Adekunle Akinlade and the Allied People Movement's petition, the Apex Court, the statement notes was apt in dismissing the appeal for lacking merit.
Prince Abiodun thanked the team of erudite lawyers for their diligence and masterfully display of knowledge of the law that ensured that he won in all the matters against him and his party. He appreciates the party chieftains at the National, State, Local Government and Ward levels whose support never wavered throughout the period. He assured the people of the State that their exemplary goodwill and demonstration of love during the period of litigation is reciprocated with more projects that will give meaning to his avowed stand on delivering the dividends of democracy to them without discrimination.
Governor Abiodun hailed the Judiciary for the lucid pronouncements on the matter, which he believes have deepened our jurisprudence and further enthroned democracy ethos and affirmed the supremacy of the people's choice as a cardinal principle in democracy.
The statement added that Prince Abiodun has justified the confidence reposed in him by executing projects and programmes that validate his Building Our Future Together Agenda and that has ushered in a new era of progressive and inclusive growth for the State.

Like and Share this: