The Independent National Electoral Commission said it had begun consultation on the fate of Saturday's governorship election in Edo State following call on it to postpone the exercise over security treat.
Nick Dazang, the Deputy Director of Voter Education and Publicity at INEC, disclosed this in an interview with the News Agency of Nigeria on Wednesday in Abuja.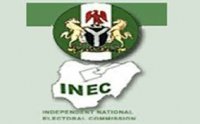 The Police and the Department of State Services had earlier on Wednesday advised the commission to postpone the election over planned attacks in some communities in the state and others by suspected insurgents.
The Force spokesman, Don Awunah, a Deputy Commissioner of Police, raised the alarm at a joint news conference by the police and the DSS in Abuja.
He said: "Credible intelligence available to the agencies indicated plans by insurgent and extremist elements to attack vulnerable communities and soft targets."
Awunah said Edo State was among the states earmarked for the planned attacks by the extremists between September 12 and 13.
He warned that while election was important, security agencies could not allow the peace of the country to be disrupted.
Dazang told NAN that in the aftermath of the advice to postpone the election, INEC met with stakeholders in Benin to seek their views and inputs on the matter.
Dazang said: "We have consulted with the stakeholders, which are the political parties and their candidates as well as the Civil Society Organisations. We have finished the consultation with the stakeholders.
"What the commission has resolved after the meeting is that it will go back and consult with the security agencies to find out the detail, because they are the ones that initiated that communication.
"After that, the commission will meet and take a decision."
On the stakeholders' reaction to the advice, Dazang said: "They were overwhelming in support of going forward with the election as scheduled.
"Most of the political parties, too, were in support but some of the parties were of the view that we should be careful and get more details on the information."
Dazang promised that the final decision of INEC, after all the consultations, would be made public without delay.

Like and Share this: