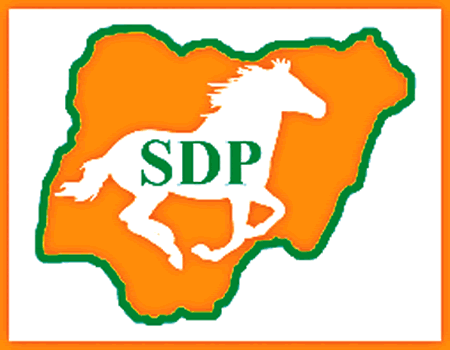 By Temitope Adedeji
Former governor of Ekiti State, Chief Segun Oni said he has pitched his tent with the Social Democratic Party (SDP).

He said all is now set to take over the reins of power in Ekiti State, come June 18, 2022, 

with some aggrieved members of the All Progressives Congress (APC) and the Peoples Democratic Party (PDP).

Oni stated this on Wednesday while featuring on a radio program monitored by our reporter.

According to him, four of those who contested in last month's APC primary in the state had joined forces with him to form a grand coalition that would loosen the grip of the ruling party in the state.

He also affirmed that he was in talks with some popular political pressure groups to solidify his governorship intentions and ensure that power is returned to the people by June.

He, however, maintained that irrespective of the political wits and financial might that would be wielded by the popular parties, SDP alongside the grand coalition would sensitize the people aggressively against selling their votes.

Chief Oni therefore urged the people of the state not to sell their conscience and vote massively for a better change and not just a change.

Like and Share this: