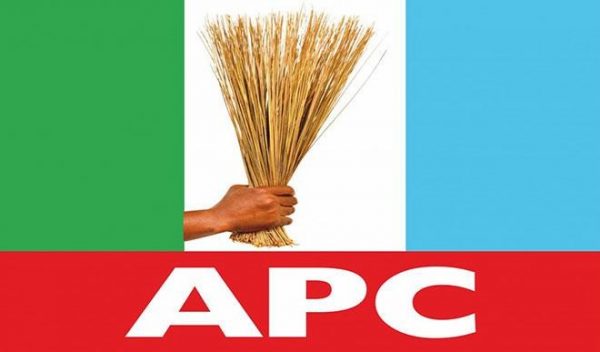 By Okunade Adekunle
Barely 24 hours after the burial of the Chairman of Eti-Osa East Local Council Development Authority in Lagos, Mr. Rafiu Olatunji Olufunmi, an intense battle to succeed him has begun.
Olufunmi, who died on Monday night, was buried on Tuesday in Lagos in accordance with Muslim rites.
Olufunmi had emerged the All Progressives Congress candidate for the July 24 Local Government election before he succumbed to the illness that took his life.
Now, WESTERN POST has learnt that a rat race of sort has started in LCDA to succeed him.
It was learnt that the only candidate who obtained nomination form and contested the party's primaries with the late Olufunmi, one Azeez Ismail Atanda Ekundayo alias Ijaomode, is positioning himself for the ticket.
His aspiration is being backed by some APC leaders in the area who commended him for his courage. Incidentally, Ekundayo is the Assistant Auditor of the party in the state.
According to WP sources, their argument is that as the only aspirant who showed courage and contested the primaries with Olufunmi, he should be given the option of first refusal.
Azeez was said to have brushed aside all attempts to muzzle him out of the chairmanship race, sticking to his guns.
By convention, when a candidate dies before an election or is disqualified, the candidate who came next to him in the primaries usually steps in as the new candidate.
However, some other forces led by a prominent traditional ruler in the area (name withheld), have come up with a new permutation.
They are now rooting for the vice chairmanship candidate to step into the ring as the substantive candidate.
The vice-chairmanship candidate is said to be the favored candidate of the traditional ruler.
It is not clear yet who would be given the ticket as the party leaders, including the Chairman, APC Caretaker Committee in the state, Alhaji Tunde Balogun, are still assessing the situation and are yet to take the final decision.
WP learnt that they are working to resolve the puzzle with a view to ensuring a quick substitution of the name before the expiration of the deadline set by the Lagos State Independent Electoral Commission (LASIEC) for submission of names of candidates.

Like and Share this: