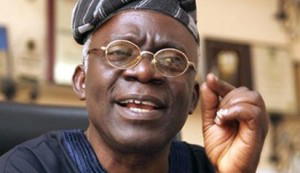 Members of the House of Representatives and some distinguished Nigerians have warned Nigeria against supporting the application by Morocco to join the Economic Community of West African States (ECOWAS).
The stakeholders – Nigerian Institute of International Affairs; Manufacturers Association of Nigeria; Lagos lawyer, Mr. Femi Falana (SAN); a former President of the Academic Staff Union of Universities, Prof. Dipo Fashina; a former Director-General of the NIIA, Prof. Bola Akinterinwa; and the Association of Retired Career Ambassadors of Nigeria – spoke at a public hearing in Abuja on the 'Review of Nigeria's Membership of ECOWAS in View of the Clamour to Admit Morocco into the Community.'
The hearing was organised by the House Joint Committees on Foreign Relations and Cooperation/Integration in Africa chaired by a member from Abia State, Nnenna Elendu-Ukeje.
All the stakeholders held the view that Morocco joining ECOWAS would have regrettable economic and political consequences for the sub-region, particularly for Nigeria.
They also noted that Morocco and West Africa had no geographical closeness and would be a direct breach of the ECOWAS Treaty to admit a non-regional country into the bloc.
Both Akinterinwa and Falana noted that Nigeria was the target of Morocco's plan, as the latter would use its tariff-free ties with the European Union to flood the country with foreign goods.
Akinterinwa argued that he has 12points that could make Nigeria checkmate Morocco from joining "as it's one of the most corrupt nations in the world going by the recent corruption index account."

Like and Share this: