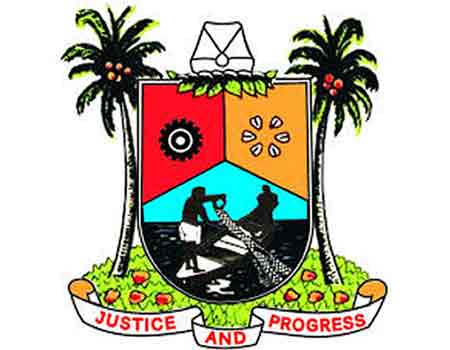 Lagos State Government has again appealed to residents to ensure adequate compliance with all the COVID-19 protocols and guidelines as they hold public gatherings in their various Community Development Areas this season.
Lagos State Governor, Mr Babajide Sanwo-Olu gave the charge while speaking at the year 2020 Community Day Celebration organised by the Ministry of Local Government and Community Affairs.
The Governor who joined the celebration virtually along his Chief of Staff, Mr Tayo Ayinde said that his Government is keeping most of it's promises particularly on the ongoing projects in 377 wards which include Drilling of Boreholes, Road constructions, provision of Electric Transformers, among others.
He explained that government is alive to it's responsibilities in providing basic amenities to develop communities across the State, while urging residents to ensure monitoring of projects in thier respective jurisdictions.
Governor Sanwo-Olu who thanked the Community Development Associations for their support in ensuring adequate development at the grassroot level, stressed that their established relationship with the State government has facilitated rapid urban renewal, feasible in Lagos.
The Governor who is currently in Isolation after he contracted Covid-19 disease said that he is recuperating and asked residents to always conform with the non-pharmaceutical directives of wearing of face masks, social distancing and hand washing.
Self help projects
In an address of welcome, the Commissioner for Ministry of Local Government and Community Affairs, Dr. Wale Ahmed thanked the Communities which had embarked on self help projects in support of government and urged others to emulate them.
The Commissioner also commended some Local Government Chairmen for supporting Community Development Associations to thrive in their respective Council's, as he enjoined others to join the same path of greatness.
He said that the State Governor has chosen the occasion as an extension of Government's recognition, support and encouragement for Lagos Communities to do more as developmental partners.
Dr. Ahmed pointed out that the Celebration's theme; 'Promise made, Promise Kept, More to come' "is in fulfilment of promises made by the Lagos State Governor Mr Babajide Sanwo-Olu to transform our rural communities, to reduce rudal-urban drift and as well, to continuously engage our CDAs in meaningful discussions on how to promote the State government THEMES Agenda".
According to him "For the Annual Community Day Celebration, it has become a tradition for our ministry to encourage and boost the morale of CDAs to do more in thier developmental projects by rewarding deserving communities for the self help projects they embark upon with branded new buses as State Prizes for the first 3 Communities and Consolation prizes."
Award presentation
Speaking on the criteria used to identify the laudable projects that were rewarded at the occasion, the Commissioner said that a 15-Memeber project identification committee was inaugurated to inspect, authenticate and assess the projects while the Ministry used the reports by the Committee to evaluate the projects and arrived at the selected Communities that emerged as winners of the Star Prizes.
According to him, the gesture to reward communities for executing projects was to extend governments handshake to deserving communities for being development-partners in achieving the dream and aspiration of a greater Lagos.
Winners
Three CDAs went home with brand new 18-seater buses for undertaking self help development projects.
Oshorun heritage CDA in Ikosi-Isheri came first for constructing eight projects including a mini water work, interlocked roads, lighting and security
Peace Estate CDA in Ayobo Ipaja came second for constructing drainage system in 21 streets, road construction, installation of transformers and security apparatus.
Itesiwaju Odo-kekere CDA in Ikorodu North got the 3rd position for constructing a secondary school and employment of teachers, while ten others went home with 500 thousand naira as consolation prize.
Community and GBV
Earlier, the Wife of the Governor, Mrs Ibijoke Sanwo-Olu emphasised the need to fight Gender Based Violence GBV, Child Abuse, Rape and other social vices which is very rampant in our various communities.
Dr. Sanwo-Olu described Community as a platform to grow the tradition, culture and values of every society with it's positive resultant effect on the world at large.
She pleaded to community leaders to consistently help government to disseminate information to the people about the social vices and the dangers inherent, as she urged them to always protect public assets and guide it jealousy.
Governor's wife who was represented by Mrs. Comfort Adeleke also mentioned that efforts must be geared towards forging a common front to fight the Coronavirus which continue to ravage the entire world, stressing that the State government has been at the forefront to fight the scourge.

Like and Share this: