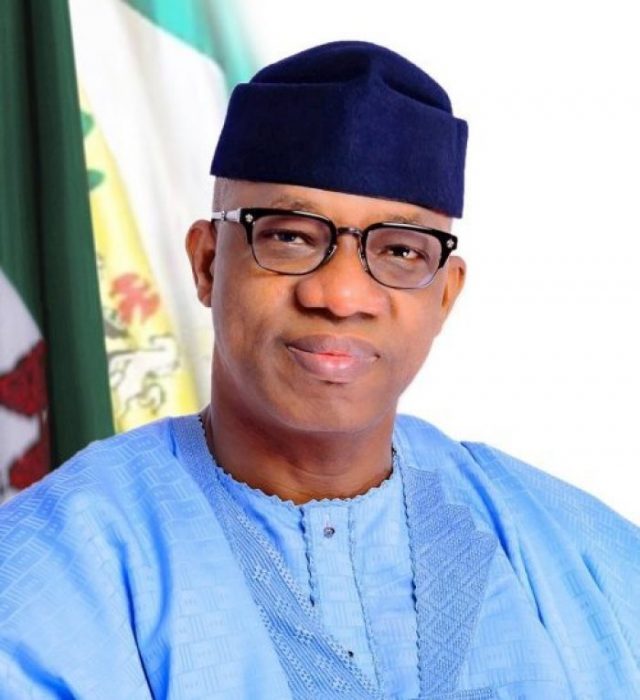 By Kolawole Olayinka, Abeokuta
The Federal Ministry of Agriculture and Rural Development (FMARD) has collaborated Ogun State to refurbish an aquatic dam situated at Odeda Farm Institute, Eweje in Odeda Local Government Area.
The government agency also built a yam tuber barn at the Institute for the storage of yam tubers to avert losses being incurred by local farmers.
Speaking during the commissioning, Minister of Agriculture, Dr. Mohammed Mahmood Abubakar, represented by the State Director, FMARD, Mr. Ganiyu Oseni said, the renovated dam and the yam barn were intervention projects aimed at improving the socio-economic wellbeing of the state and restore the hope of farmers.
He noted that most crops are seasonal and there is dearth of storage facilities, hence the procurement of the yam barn and a way of cementing the existing relationship between Ogun State and Federal Ministry of Agriculture and Rural Development.
In his address, Commissioner for Agriculture, Dr Adeola Odedina, represented by the Director of Agric Services, Mrs. Josephine Shodiya-Soetan, said the facilities being commissioned would go a long way in bringing back the lost glory of the Institute, promising adequate maintenance and judicious use of the facilities.
He, however, pleaded that FMARD should expedite the completion of other proposed projects at the Institute.

Like and Share this: