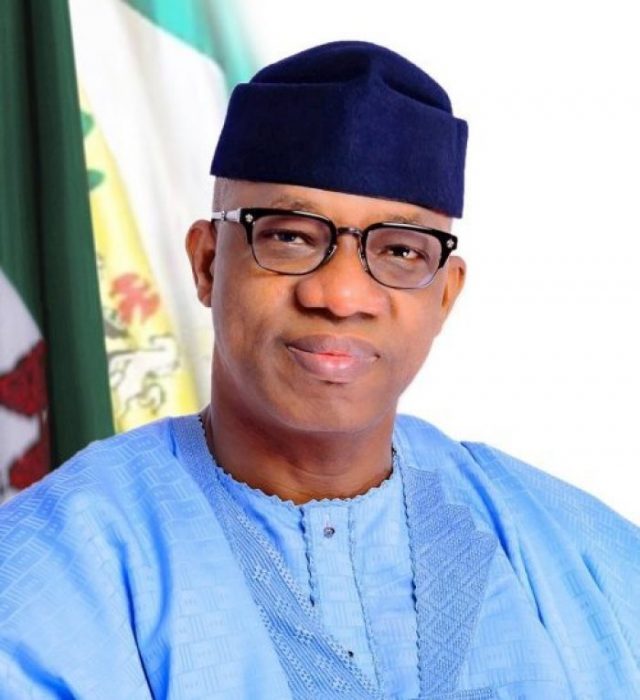 By Kolawole Olayinka, Abeokuta
The Ogun State Governor, Prince Dapo Abiodun has been conferred with a distinguished leadership award, for his commitment, dedication, and unwavering support to Arts in the State.
Receiving the award at the June 12 Cultural Centre, Kuto, Abeokuta, during the 2021 World Dance Day Celebration, Governor Abiodun, appreciated members of the Guild of Nigerian Dance Practitioners (GONDP), Ogun State Chapter, for their recognition, and support to the State Government.
Represented by the Commissioner for Culture and Tourism, Dr. Oluwatoyin Taiwo, the Governor said the theme for this year's celebration, "Dance as Healing Remedy" is apt, saying the occasion would promote cultural heritage, exhibit the rich culture in dance.
The Governor stated that dancing is a remedy for any challenge to the body, soul and spirit, describing it as a way of relaxation, pleasure, relieving stress, mastering skills and responding to social pressure.
In his submission, the Chairman, House Committee on Culture and Tourism, Hon. Yussuf Adejojo pointed out that dance, apart from being a means of entertainment, could foster unity among the youths, make them more productive and showcase their talents to the world, saying any government that want to boost its economy must invest in its local content.
Speaking Earlier, the National Secretary, GONDP, Hon. Taiwo Ajibode, said the celebration would foster unity among the practitioners and keep the profession alive, as well as attracts more investors and tourists to the State.

Like and Share this: