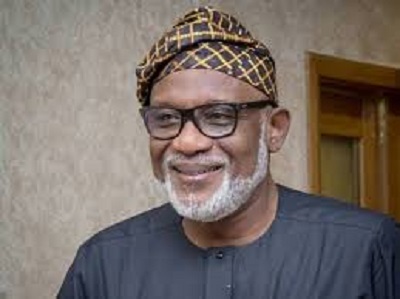 By Tope Adedeji, Akure
Ondo State Governor Oluwarotimi Akeredolu who tested positive for COVID-19 last week has recovered from the virus.
The governor announced this at a press conference on Monday hours the Deputy Governor Agboola Ajayi threatened to take over power from him giving him 21 days to hand over to him.
Governor Akeredolu had personally announced that he tested positive for COVID-19.

Like and Share this: