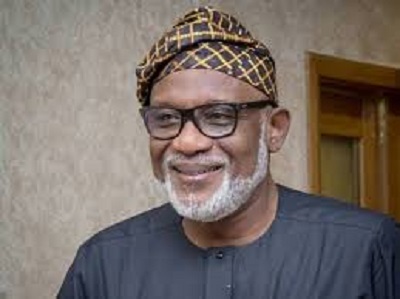 By Temitope Adedeji, Akure
A former member of the Ondo State House of Assembly, Mrs. Kemisola Adesanya has called for the arrest and prosecution of the Senior Special Assistant to Governor Rotimi Akeredolu on Special Duty, Dr. Doyin Odebowale for slapping a pregnant woman, Mrs. Adeola Egbebi.
Mrs. Adesanya, in a statement on Monday made available to journalists, stated that the action of Odebowale was not only barbaric but rather an executive rascality.
Adesanya, who urged all women across boards to rise against the assault and battery meted on the poor woman, stated that injustice to one is an injustice to all.
"What could have happened to make a man slap a pregnant woman; this is really ridiculous. Women are priceless, they deserve respect, love, and care. We are the mothers, sisters, wives, and daughters.
"In order to create a better society and world, women must be treated with respect, love, and care," she said.
She, however, called on all Civil Society Organizations, Association of Women Lawyers, political parties, market women, and other activist groups to rise to this challenge of power-drunk by Dr Odebowale on the poor woman.
She also called on Governor Oluwarotimi Akeredolu to immediately do something on this assault by prosecuting the man involved.
"Bullies and bullying should be condemned in our society. Dr Doyin Odebowale must be prosecuted following his alleged disgraceful act of slapping a pregnant woman, Mrs. Adeola Egbebi; a state environmental officer while the latter was at her duty post," she added.

Like and Share this: