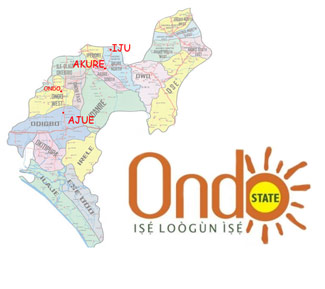 A popular Islamic Scholar and Chief Imam of Ileri Mosque in Owo, Ondo State, Alhaji Tomasi Akingbade has called on politicians both Muslims and Christians to allow pristine teaching of their religions to define their disposition as politicians, noted that it would turn change the bad reputation that politics has earned as "a dirty game of do or die affairs."
Imam Akingbade suggested that the political activism of all political parties in Nigeria should be the denunciation of the evil deeds in words and actions, particularly in the on-going 2019 general elections.

Speaking during the special prayer organised by the council of Chief Imams and Alfas in Abeokuta, the Ogun State capital, for peaceful and smooth conduct of the elections, the Imam Akingbade, said the special prayer is targeted at the elections.
"We want this Governorship and House of Assembly elections to be a violence-free and fair, in which the most righteous and God-fearing candidates would emerge to represent the interest of the people not themselves," Imam Akingbade said.
He noted that the council of Imams and Alfas has always played a pivotal role of organising special prayers both congregationally and individually for the peaceful co-existence of the people in the society and the government, particularly during electioneering period and after elections, adding that religion as an index of culture and civilisation should have a role to play in redressing seemingly intractable problems.
He faulted the saying that religion and politics should not be good bedfellows in Nigeria. According to him, "Some corrupt Nigerian politicians maintain this position, unfortunately, they have used religion to achieve their goals when it suits them and then turn to argue that religion should not be brought into politics."
The Chairman, Abeokuta LCDA, Taofeek Oloyede, urged Muslim Clerics in the country to preach against violence during and after elections, in order to ensure that peace and harmony reign in the community, state and the nation at large.
He assured that election in the area would be peaceful and hitch-free. "We will adhere to the principle of rule of law and respect human right by not using government platform to override anybody but giving every contestants a level playing ground.
"Security agencies within our community are well equipped as the will safeguard the community in such a way that everybody will move from their home to the voting centres, in order to cast their votes, conduct their civic right/responsibility and go home peacefully," he said.
Like and Share this: