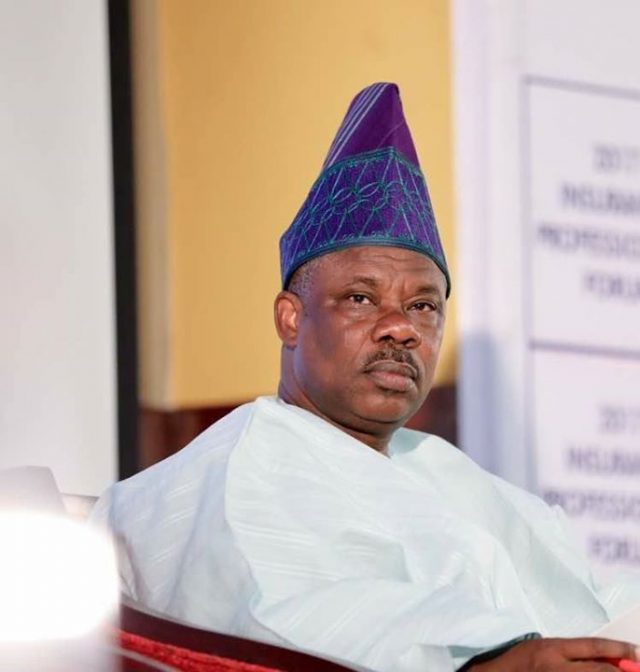 The Ogun State Government has launched an agency to oversee the new Health Insurance Scheme in the state, in order to ensure an affordable, accessible and effective health care service delivery.
The State Governor, Senator Ibikunle Amosun while speaking at the event held at the Obas Complex, Governor's Office, Oke-Mosan, Abeokuta, said the health needs of the citizenry were of utmost priority to the State Government.
Amosun who was represented by the Secretary to the State Government, Barrister Taiwo Adeoluwa further stated that the Senator Ibikunle Amosun-led administration initially launched the Community Based Health Insurance Scheme  to cater for healthcare needs of the vulnerable in the society, adding that the Scheme later evolved to accommodate all citizenry irrespective of age, religion and status.
Also speaking, the State Commissioner for Health, Dr. Babatunde Ipaye while underscoring the essence of the event, said the agency was created to drive the delivery of the state wide Health Insurance Scheme to allow for effective and efficient healthcare delivery of any form of package of care under the scheme.
"The Health Insurance Agency is the Agency of Government that we have deliberately created to drive the delivery of the state wide health insurance scheme in Ogun State, to allow for an effective and efficient delivery of any form of package of care.
" We need to create a governmental body that will be independent of bureaucracies of Government and allow that agency to deliver a bespoke intervention by pulling health resources together and sharing common risk amongst the people irrespective of their economic status." Ipaye said
Dr. Ipaye stated further that the Agency would be independent of bureaucracies of government and would be a multilayered scheme which would pull resources from both public, organized and informal private sector and different social clusters, adding that funds generated would be managed by a governance structure which includes representative of different stakeholders particularly the Nigerian Labour Congress, Nigerian Farmers Association and Nigerian Bar Association to mention but a few.
In his goodwill message, the Director, National Health Insurance Scheme (NHIS), Mr. Ben Omogo who was represented by Mrs. Modupe Ogundimu commended the State Government for laudable stride, pledging his unwavering support at ensuring that the Agency is successful.

Like and Share this: