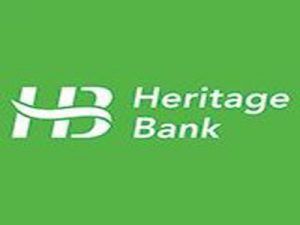 By Akin Akinremi

Heritage Bank has embarked on mass retrenchment of its workers with 400 staff sacked in December alone.
Investigations by WESTERN POST on Monday indicated that more workers have been pencilled for sack.
The bank, in October 2014, acquired Enterprise Bank with about N56bn ($281m).
A top management source in the bank, who pleaded anonymity, said the sack cut across the top, middle and low cadres.
He said the mass sack was creating apprehensions and fears among the remaining workers
The source said the remaining workers, especially workers from the former Enterprise Bank, feared they could be disengaged anytime.
He said workers from the former Enterprise Bank were the most affected in the ongoing restructuring embarked on to improve the bank's profitability.
The bank embarked on the massive sack in spite of the Minister of Labour, Dr Chris Ngige's directive to financial institutions last year to desist from the sacking spree or face sanctions.
The bank's Head of Corporate Communications, Mr. Fela Ibidapo, however, said that the figures were not correct.
Ibidapo said the mass sack was not limited to the bank as it cut across all operators in the industry.
There have been media reports of the bank's financial instability, which the bank denied.
He further said the bank remains safe, strong and sound.
Like and Share this: