BY SEUN ADEBOWALE
Former Ondo State Commissioner for Information Ranti Akerele who was discovered dead on his bed on Tuesday morning in his Akure home had on Monday night requested that blood pressure test be carried out on him.
It was, however, not clear if his death was as a result of a heart attack or some supernatural forces were at work as some unconfirmed sources claim in Akure.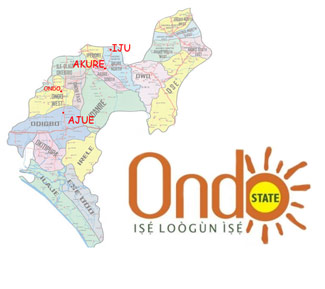 On Monday night, Akerele dropped his wife at a private hospital in Akure before he came back home and instructed his security man to switch off his generating set as at 12 midnight.
Before he left the hospital that night, however, according to WESTERN POST sources at the clinic, the former commissioner requested that blood pressure test be carried out on him just as they did to his wife.
According to a family source: "On Tuesday morning, his wife called his phone and he did not pick, so she called the security man in the house to check on him in his bedroom. After spending minutes knocking on his door they decided to break the door.
"But to the guard's surprise, it was Akerele's body lying lifeless he found on the bed".
His remains have since been deposited at a private morgue in Akure, waiting for burial.
Akerele, 52, was the first Information Commissioner in the administration of Dr. Olusegun Mimiko.
He was also a pastor at the Redeemed Christian Church Of God (RCCG) in Akure.
Akerele was a native of Ido-ani in Ose Local Government Area of the state.
He was a veteran broadcaster, public affairs analyst and media consultant.
He was well-known as the golden voice behind major programmes with the Ondo State Radiovision Corporation (OSRC) before venturing into politics by joining the Labour Party (LP).
He was later appointed into the state's Executive Council as the first commissioner for Information under Governor Mimiko till 2011.
His removal as commissioner was for yet unclear reasons as he was known to be very close to Mimiko.
He previously served as a Protocol Officer under the administration of late Governor Adebayo Adefarati of the same state from 2000 to 2003.
Reacting to Akerele's death, a two-time Senator, Dr. Bode Olajumoke, described the demise of the politician as shocking and devastating.
The PDP chieftain who also hails from the same local government with the deceased asked God to give the family the fortitude to bear the loss.
He said: "I just learnt of it on my way to Abuja. It's a very sad thing. Oh my goodness, somebody just sent me a text when I was boarding a plane in Lagos. May his soul rest in peace. Honestly, it is very shocking and devastating.
"My prayer is for God to console the family. It is a pity that he had to leave so early. May the good Lord grant him eternal rest and console his family."

Like and Share this: