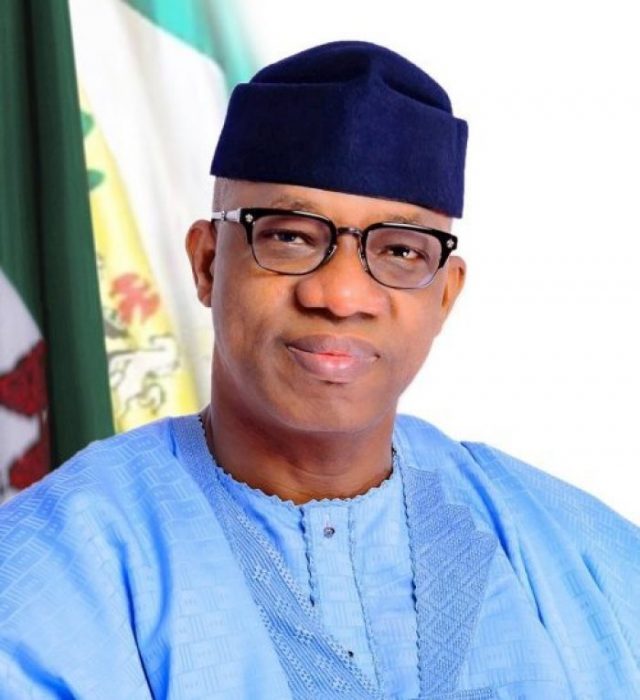 By Kolawole Olayinka, Abeokuta
New Nigeria People's Party (NNPP) has asked the Ogun State House of Assembly, to immediately begin the impeachment process of Governor Dapo Abiodun and his deputy, Mrs. Noimot Salako-Oyedele for what it described as abdication and dereliction of duty.
State Chairman of the party, Comrade Olaposi Oginni who made the call at a press conference in Abeokuta on Thursday, hinted that NNPP had  petitioned the house and its Speaker, Right Honourable Olakunle Oluomo for alleged flagrant disobedience of the constitutional provision that makes it mandatory for the governor to write a letter of transmission of power to the Assembly
Abiodun has been out of the country, shortly after the burial of his father Pa Emmanuel Abiodun
Oginni while reacting to the absence, said  NNPP rejected a situation where the Secretary to the State Government would continue to act and direct the affairs of the state in sharp contradiction of the constitution the government sworn to protect
NNPP expressed concern over the development, accusing the governor for being lackadaisical in his approach to the business of governance
"It is on record that the recent trip of Governor Dapo Abiodun violated his oath of office and therefore deserve to be impeached for his failure to transmit power to the Deputy Governor to be in charge as an Acting Governor pending the time of his return.
"NNPP as a stakeholder and leading opposition party in Ogun State is highly disturbed by the unseriousness and lackadaisical attitude of Prince Dapo Abiodun's administration since inception.
"The recent abduction and dereliction of duty by Governor Dapo Abiodun and his Deputy is an unpardonable impeachable offence," he said.
Abiodun according to NNPP, is never prepared for the business of governance describing as ridiculous the rate at which the governor and his aides rush to Lagos to consult with Senator Solomon Olamilekan of Lagos West, as if Ogun is part of Lagos colony.
The party vowed to approach the court, if the House of Assembly fails to act on the petition seeking the immediate impeachment process against the governor and his  deputy

Like and Share this: