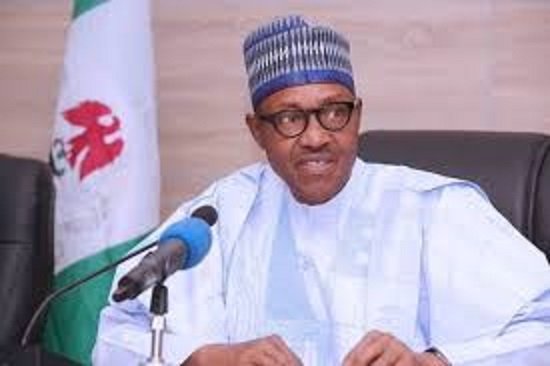 September 29, 2020.
President Mohammud Buhari, President, Commander-in-Chief, Federal Republic of Nigeria, Aso Villa, FCT, Abuja.
Your Excellency,
IMPERATIVES OF EFFECTING SIGNIFICANT ADJUSTMENTS TO FEDERAL APPOINTMENTs, AS THE NATION CELEBRATES DIAMOND INDEPENDENCE ANNIVERSARY
Your Excellency, I sincerely congratulate you sir, for being the president at the helms of nation affairs, when Nigeria celebrates her 60th Independence Anniversary in 48 hrs. May our dear nation achieve the real desires of God for her citizens & existence in years to come.
Its remarkable that, this is my second memo addressed to the Office of the President within the space of one week, and I hope the memo also gets to Your Excellency.
Sir, on account of my positive & constructive write-ups in Newspapers, Magazines, as well as Social Media on your administration, there is no reason whatsoever, doubting my patriotism and commitments, as well as my modest contributions at ensuring the unity, progress and oneness of our dear nation, and particularly, my unquestionable & incontestable supports for your administration, and this goes beyond my status as APC card-carrying member.
I'm therefore in good stead, as a genuine stakeholder in the APC family to render this candid & well-intentioned advice to Your Excellency, as I hope Your Excellency will accommodate the advice in good faith and with equanimity.
Sir, I need to sincerely confirm and also, in eloquent terms that, truly Nigerians are in distress, despair, nakedly hungry and frustrated that, despite the fact that the nation is enormously endowed in all facets, there is absolutely nothing to celebrate, when the country marks her 60th Independence Anniversary in two days away from now.
Nigerians are generally of the believe that, the humongous resources the nation is blessed with, are been concentrated in a particular segment of the country. They're also agonized that, federal appointments made so far by Your Excellency is essentially skewed towards the North, thus leaving other segments of the country to always scrambling for crumbs, when the key ones are already distributed. As the country celebrates her Diamond Independence Anniversary, its therefore an ample opportunity for Your Excellency to deploy the momentous occasion as an instrumentality of bringing out majority of Nigerians out of the state of hopelessness, despondence, as well as total loss of faith, trust & confidence in our great nation, Nigeria.
The first move in the series of steps the expectant nation expect Your Excellency to take to reasonably redress the ugly situation is to take deliberate & calculated steps to effect pragmatic adjustments in several appointments already made, which no doubt, is skewed in favour of the North. Sir, it's pointless & valueless for me to start chronicling the present composition of service chiefs, other security arms, the leadership of NNPC, the leadership of NNLG, the headship of Customs, Immigration, other key Agencies of governments, even the Ministers in key ministries. This is absolutely unnecessary & would be counterproductive in the present circumstance, as my major reason for putting this memo across to Your Excellency is to achieve a long-lasting solution, and also for your administration to attract goodwill, love, affection, trust & confidence of Nigerians in all geo-political zones.
For the avoidance of doubt, this writer and good-spirited Nigerians, are not oblivious of the presence of mischief makers and propagandists, who would continue to confuse Nigerians that, APC has achieved nothing, in all key areas of our national life, it's our responsibility to keep them perpetually mute & silence by correcting the errors & ill-treatment of the past.
For the purpose of emphasis, Lagos/Abeokuta/Ibadan, as well as Abuja/Kaduna modern Railway construction are there for Nigerians to make their judgement. Ibadan/Lagos, Abuja/Kaduna/Zaria/Kano, as well as Maiduguri/Yola/Jalingo/, Portharcourt/Owerri, Aba Expressways road construction are visible enough for the citizenry to make their decisions. Massive investments, in form of several billions of Naira expended on Airports-MMIA, Nnamdi Azikiwe Abuja Airport, Kano & Portharcourt Airports, with respect to facilities renewal to global standard, as well as construction of long-lasting new Tarmacs, are physical infrastructures that would not escape the sight of teeming Airport users.
Its also instructive to note that, the spirited efforts on the part of this government to diversify the economy from oil sector, has been unparalleled in the history of the nation. Billions of Naira have been committed on Agricultural and Solid Minerals sectors of the economy and we could see clearly that, government efforts has started yielding fruits from the revenue contributions of the two sectors to FAAC account.
Federal government appropriation of billions of Naira also to re-ignite & trigger off production activities in Ajaokuta Steel Rolling Mill, a deliberate efforts aimed at revamping the manufacturing sector, has also not lost on Nigerians. But, for the ravaging & destructive Covid-19, 'the presidential ordered synergy' between fiscal & monetary Authorities would have by now generating favourable economic indices – Reduction in Inflationary Rate, Favourable MPR from CBN, Lowering of Interest Rates across board, Favourable Exchange Rates, Healthy Growth in Foreign Reserves, as well as Enabling business Environment for Locals & Foreign Investors.
Also, its already in public domain that, Federal Government has resolved to deliver 2nd Niger Bridge in two years time, with construction of the gigantic project, already in advance stage. Attacking head-on corruption, has also been a major priority of this administration, with billions of Naira already recovered from looters, as well public assets previously illegally appropriated to private individuals, already recovered by the relevant Agencies of the government. We also note with pride, your spirited efforts at battling to standstill, banditry and insurgence in the North West and North East geo-political zones of the country respectively.
But, Sir, all above-highlighted achievements, which are massive by all standards, would pale into insignificance in the assessment of Nigerians, if Your Excellency don't make valiant efforts to urgently, consciously, as well as make pragmatic adjustments in federal appointments and distribution of the national wealth, which for now, obviously skewed in favor of the North.
Yours Faithfully,
Kola AMZAT(FCA,FCIB,ACS,ACTIN,MBA,BSc)
Lagos Based Financial Consultant
Kola AMZAT (FCA, FCIB, ACS, MBA, BSC)
LAGOS BASED FIN & MGT CONSULTANTS
09077509348

Like and Share this: