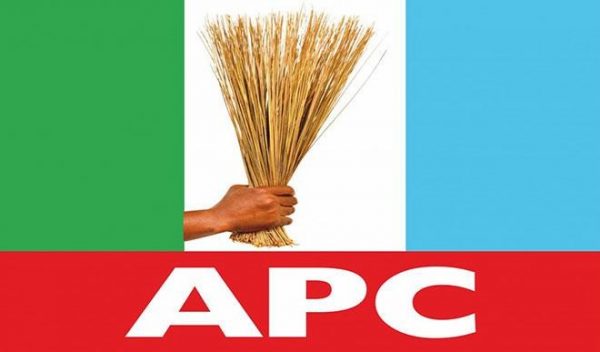 Olawale Ibrahim,Lokoja
A front line  governorship aspirant on the platform of the All Progressives Congress (APC) for the November election in Kogi state, Admiral Usman Jibrin (retd) has raised the alarm that the state is under siege with the illegal arming of thugs by politicians.

Admiral Jibrin, who addressed APC delegates  at Kewon hotel in Lokoja on Wednesday, alleged that the governor Alhaji Yahaya Bello and his team  have armed youth to terrorise the people during the forthcoming election.
He said "youths can only be empowered through  training and proper education and not thuggery",promising that if elected jobs will be created to curb the danger of idleness.
While advising the people not to be intimidated the former Chief of Naval Staff told them to be vigilant and report suspicious terrorists to security agencies.
Jibrin promised to adopt the economic blueprint drafted by a commkttee under the leadership of the Ohinoyi of Ebira Alhaji Ado Ibrahim when the state was created in 1991.
He appealed to the people  to unite and rescue the state from the wicked grip by politicians who stumbled on power as a result of the death of Prince Abubakar Audu.
He lamented that Lokoja which was the capital during the colonial era has remained a glorified local government headquarters.
"Lokoja is the least developed state capital in Nigeria.What we thought was infrastructural development when late Prince Abubakar Audu governed the state were allowed to decay "
The aspirant also regreted the neglect of tourism potentials that abound across the state and therefore promised to give the state capital and the entire state a facelift.
Like and Share this: