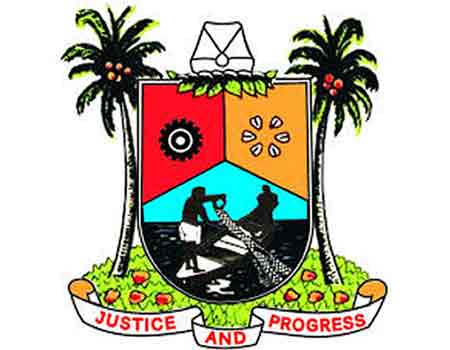 The Lagos State Police Command on Thursday banned any form of rally in the state and warned the Yoruba Nation agitator, Mr. Sunday Adeyemo aka Igboho, against holding proposed July 3 rally in the state.
Igboho had earlier announced July 3 for a massive rally in Lagos to press home his demand for a Yoruba nation.
He had held such rallies in other South-west states.
However, while addressing a joint press conference with the Ministry of Information, at the Bagauda Kaltho Press Centre, Alausa, Lagos State Commissioner of Police, Mr. Hakeem Odumosu, said the state government would not allow any form of rally in Lagos, warning that anyone who violates the order would be made to face the law.
Odumosu said the state is yet to recover from the effects of last year Endears protest, which resulted in the loss of lives and property and as such cannot allow another rally to take place.
"The attention of the Lagos State Police Command has been drawn to the news making rounds and a press statement signed by one Olayomi Koiki dates June 30, 2021 that some individuals have concluded plans to state a mega rally, in continuation of the secessionist agenda for Oodua Republic on 3rd July 2021 at Gani Fawehinmi Freedom Park, Ojota, Lagos State.
"Lagos State cannot afford to experience any security lapses, breakdown of law and order and threat to public peace at the moment, considering the negative effects and reoccurring agonies of the October 2020 violent EndSars crisis that led to massive destruction of public and private facilities, while some police personnel and civilians paid the supreme price.
"The Lagos State Police Command hereby warns that no rally will be allowed, under whatever guise, in any part of the state," he said.
Odumosu further said based on intelligent reports, the Command is aware organisers of the rally are planning to stage the protest in 18 locations in the state simultaneously such as Lekki Toll gate, Iyana-ipaja, Ikeja, Surulere, among others.
He also revealed that one Elewe-Omo , a transport union leader in Ibadan, Oyo State, "has perfected plan to attack the organizers of the rally as a reprisal attack to the death of one of his followers allegedly killed by Sunday Igboho's group during a similar rally organized in Ibadan.
"The Command will not fold it's hands and allow disgruntled elements to truncate the peace being enjoyed the state," he warned.
On his part, Lagos State Commissioner for Information and Strategy, Mr. Gbenga Omotoso, said that while the state government is not against rallies in a democratic setting, this is  not ripe for any rally to take place in Lagos.
"The scars of EndSars are still visible in Lagos State. We advise the organizers to shelve it because the law will take its course. The government of Lagos State is not against rally. We are democrats. People have right to protest but what we are saying is that at this time in Lagos, it's not good for us," he said.

Like and Share this: