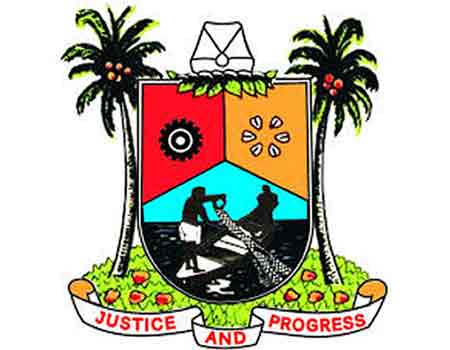 The Lagos State Government on Wednesday said it has issued 479,028 number plates and drivers license to motorists in the state in the last one one.
Comissioner for Transportation, Dr. Frederic Oladeinde disclosed this at a ministerial press briefing in Ikeja, Lagos, Southwest Nigeria.
A breakdown showed that 288,000 number plates and 191,028 drivers license were issued in the last one year.
According to Oladeinde, the Motor Vehicle Administration Agency (MVAA) on weekly basis issued a total of 6, 000 new number plates, 24,000 monthly and a total 288,000 in the last one year.
He said the administration had recently re-introduced the Temporary Vehicle Tag (TVT) to assist in providing a robust data base and sharing of valuable information about all new vehicles entering the State with Law enforcement agencies, which he said harped on safety as well as security alertness.
"In conformity with international standard, Lagos State Government launched a newly designed Articulated and Allied Vehicle Number Plate (AVNP), the new AVNP comes in a set of three, which will be fixed on the cabin head, body and rear.
"A new website (verify.autoreg.ng) has been created to enable Law Enforcement Agency verify the authenticity of Vehicle number plates," he said.
Oladeinde added that the administration had simplified the process for the issuance of drivers' license.
"The period for obtaining drivers license has reduced from 6 weeks to 2weeks. As at February, 2020 a total of 191, 028 drivers license were processed and issued to their owners in the most seamless way.
"Likewise, there has been significant improvement in obtaining new number plates. It takes just a day to process and obtain new number plates now under the present administration. This is a departure from the obsolete cumbersome registration process," he added.
The commissioner said to continue to manage the activities of the e-Hailing Transport Business within the State, a comprehensive e-Hailing operational guidelines and detailed application form have been developed to enhance new entry processes.
He stated that Abandoned Vehicle Committee had been inaugurated to complement Traffic Management and Transportation through removal of abandoned vehicles and other impediments affecting the free flow of traffic within the metropolis.
"Also Inaugurated is the Motor Parks Monitoring Committee, to monitor and supervise the activities of approved motor parks within the State, to prohibit the consumption of illicit drinks and other criminal activities within the State at the various motor parks," he said.
Oladeinde also said that the ministry had completed the installation of Truck Barriers on selected bridges across the State in order to restrict the movement of articulated truck.
He, however, said the State Government had noticed that these truck barriers were damaged immediately after installation and warned that anyone caught in the process of damaging or removing road furniture would be seriously dealt with in accordance with the law.

Like and Share this: