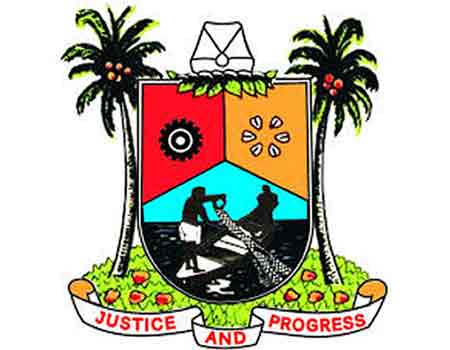 To ensure that vulnerable women and young adults in the state are financially independent and self- reliant, Lagos State Ministry of Women Affairs and Poverty Alleviation, has trained 2,200 women in the past one year.
Speaking at the 2020 Ministerial Press Briefing to commemorate the first year in office of Governor Babajide Sanwo-Olu, at the JJT Park, Alausa, Ikeja, on Tuesday, the Commissioner for Women Affairs and Poverty Alleviation, Cecilia Dada, said that the ministry empowered the women drawn from the three senatorial districts of the state, including retiring officers, civil servants, widows, physically-challenged, among other vulnerable group.
Dada stated that the ministry has organised a series of programmes and activities to improve status of women and made them economically independent.
The commissioner said the Women Affairs Ministry also organised short term vocation acquisition training programme such as hair braiding/weaving, tie and die, event decoration, cakes and snacks, soap and pomade, among others, to tackle unemployment among the gender.
She added that in a bid to curb the corona virus pandemic, the ministry produced and distributed 450,000 facemasks and 30,000 hand sanitisers to residents of the state.
Dada said that at the end of each training programmes, which held in Victoria Island, Ebute Metta, Ojo, Ajeromi-Ifelodun, Badagry, among other areas of the state, participants received start-off packs to help kick-start their businesses.
Dada said that in a bid to sustain the general wellbeing of the gender in the state, the department organised medical screening for 500 women and young adults on cervical screening, breast screening, sugar level examination, eye tests and provision of eye glasses where necessary.
She added that the screening was carried out to ascertain their health status and checkmate bigger challenges that may arise in the future.
The commissioner noted that the ministry also sensitised men on the dangers of domestic violence against women in line with the Global Campaign on gender equality by the United Nations, the "HeforShe" campaign launched in January this year.
On poverty alleviation, Dada said that in furtherance of the administration's T.H.E.M.E.S. Agenda and a greater Lagos, the ministry has empowered 1,050 vulnerable and indigent women, widows and artisans and graduates of the skills acquisition centre.
The commissioner the ministry also trained 150 grassroots women in Badagry in agricultural enterprise, adding that the mega empowerment held in January, has boosted economic activities and improved lives of residents through the distribution of grinding machines, sewing machines, hair dryers, popcorn machines, among others.

Like and Share this: