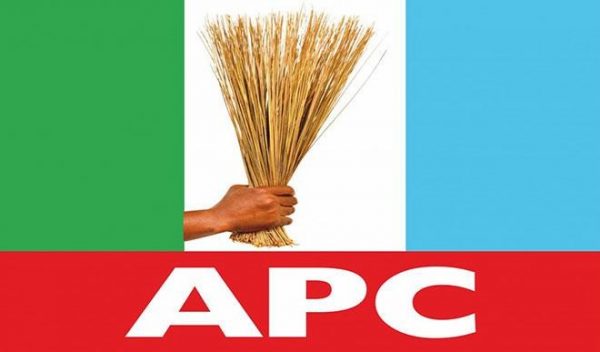 · Sanwo-Olu to candidates: go and deliver
· Don't change your councillorship list, party chair warns
All Progressives Congress (APC) chairmanship candidates in the 20 Local Government Areas and 37 Local Council Development Areas of Lagos State on Sunday were presented with the party's flag ahead of the July 24 elections.
The presentation was held at the party secretariat on Acme Road, Ogba. The event was largely peaceful, probably because only the chairmanship candidates, their deputies and party chairmen at the councils were allowed into the venue.
State APC Chairman Tunde Balogun, in his welcome address, said the party expects the candidates to be victorious in the election.
He also warned them against changing the names of councillorship candidates thereby causing trouble in their councils.
Governor Babajide Sanwo-Olu urged the candidates to deliver and make the party proud.
He admonished the candidates to take their campaigns to the grassroots to ensure the party succeeds.
He said: "We just handed over the party flag to the chairmanship candidates and we admonish them to do deliver. Some of them were returned because they did very well in their councils.
"We have a lot of new people coming up, and so the whole idea is for us to have real transformation at the grassroots. "
The federal, state and local government are the three tiers of government; each has its role, but as a state government, we will continue our own development agenda and ensure it reflects in all local governments.
"We expect them to start work immediately. The state government will carry out some projects in the wards but we expect complimentary roles from these chairmen; we expect them to compliment that and do more.
"There will be quarterly monitoring of their activities. The deputy governor and Speaker have that responsibility, and we expect this to create a healthy rivalry among the councils.
"We pray that APC will come tops; we hope these candidates will do well and they will not disappoint the people who voted them in."

Like and Share this: