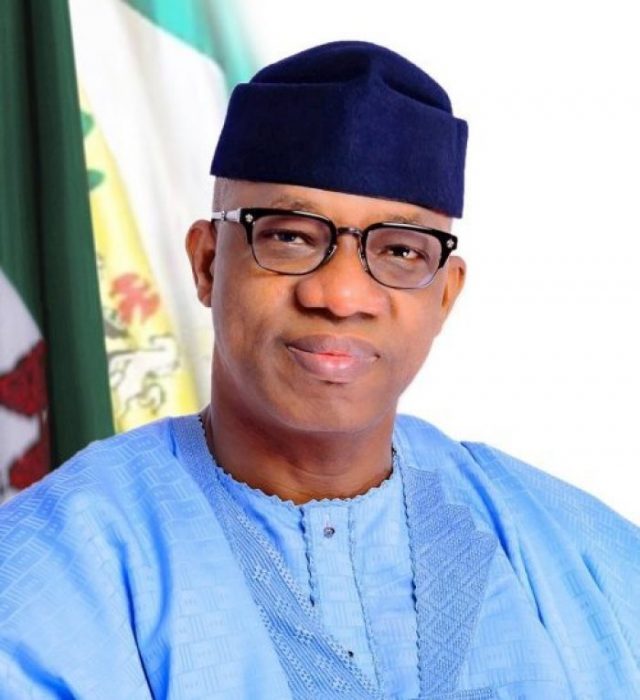 By Kolawole Olayinka, Abeokuta
Ogun State Government has said that the Life Planning for Adolescents and Youths (LPAY), is not aimed at exposing young and unmarried women to sexual immorality, but focused at ensuring they achieve set life goals and objectives.
The Executive Secretary, Primary Health Care Development Board, Dr Elijah Ogunsola who disclosed this in a meeting in Abeokuta, organised in collaboration with the Youth Future Savers Initiative (YFSI) and The Challenge Initiative (TCI) to review the demand generation activities of the State in various Local Government Areas, said it would also allow youths in acquiring various skills capable of making them financially independent as well as boost the economy of the State.
Represented by the Apex Nurse and Reproductive Health Coordinator, Abeokuta South Local Government, Mrs Taiwo Enilolobo, Ogunsola noted that the State Government was committed to improving the overall health of the young people in the State, assuring that their reproductive health needs would be adequately captured while challenges facing the uptake of Long-Acting Reversible Contraceptive (LARC) among the group would be surmounted.
Also speaking, the Health Educator in the Council area, Mrs Monsurat Olori said one of the ways to avoid unplanned pregnancies and ensure women of reproductive age live a life devoid of economic hardships was through the uptake of LARC, which she described as confidential, safe and effective, stating that young adults could access the services at various health facilities spread across the State as the government had made a huge investment in training and re-training of providers as well as the provision of commodities and consumables.
She charged mobilisers and other stakeholders at the meeting to always refer clients to facilities for proper counselling on the best methods, saying contraceptives should only be taken after due assessment.
Earlier, the Executive Director, Youth Future Saver Initiative, Mr Tayo Akinpelu stated that the meeting would proffer solutions to the challenges being encountered in demand generation activities of Civil Society Organisation under the TCI/ LPAY Local Governments in the State, as well as identify ways to improve the Contraceptive Prevalence Rate (CPR) among young adults.

Like and Share this: