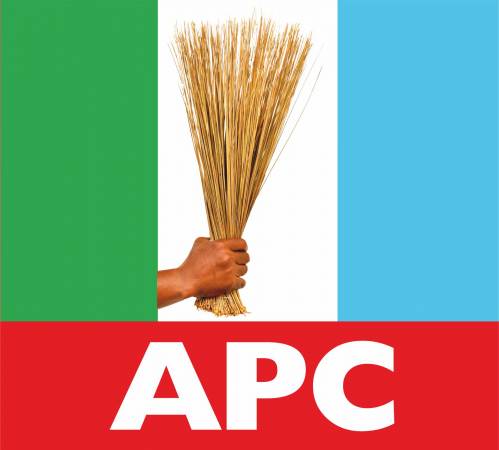 By Adebowale A-Oluwaseun
The All Progressives Congress (APC) in Ondo State has said it has put all machinery in motion to register no fewer than 600, 000 members at the forthcoming membership mobilisation and registration exercise of the party.
Already, the party has put in place a mobilisation and registration committee that is expected to oversee the exercise.
To ensure a successful exercise, the committee drawn from the nine federal constituencies across the state, met with the chairmen of the three parties that formed the APC from the 18 local government areas of the state.
Speaking with newsmen after the meeting held in Akure, the state capital, a leader of the party in the state, Dr. Tunji Abayomi, said the party had started moves that would ensure a hitch-free mobilisation and registration.
According to him, the party is targeting at least 200 members from the over 3000 units in the state, saying this represents 40 per cent of the registration figure of the units, which was put at 500.
He said: "The meeting was successful, we have commenced building of consciousness, we have distributed posters, we want to enlighten and mobilise people about the party, we have decided that the three leaders of the legacy parties from the wards to the local government levels should form a council of leadership that will guide the events, this will also take place at the senatorial level.
"In addition, we have also divided registration into units, we have about 3000 units, so we are now to go back to our base to ensure that registration takes place in each of the units, we are setting our goals beyond our target, at each unit there are 500 voters and our target is to register 200 people, we have also identified the heavy voting constituencies and these are Owo, Ondo, Akure, Odigbo Okitipupa and Ilaje and members from these areas were given special mandate.
He, however, challenged members of the committee to go the extra mile to ensure that the party increased its membership and be in the majority in the state.
Speaking on the target of the party, Abayomi said: "We are targeting a minimum of 600, 000 to 700, 000 members because our target is 40 per cent of the total voting population and the total voting population is 1.3 million, so 40 per cent of that will be around 600, 000".
He said the party was more united to face the challenges of leadership in the state.

Like and Share this: