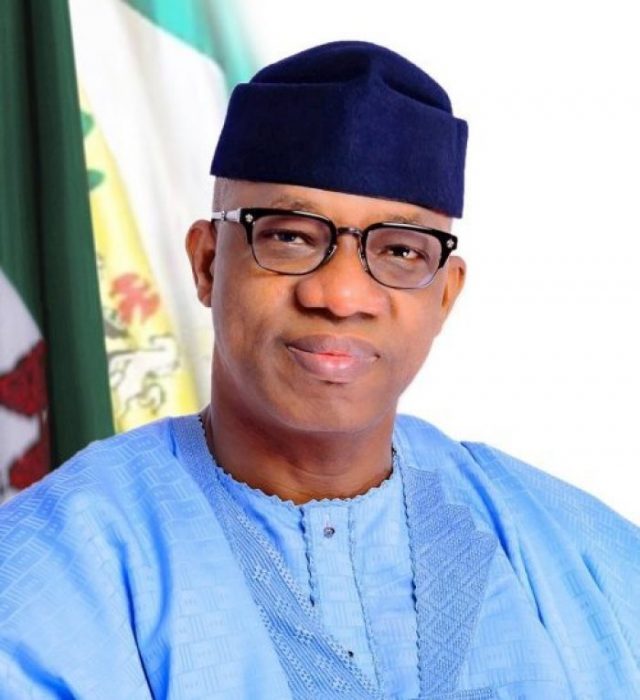 By Kolawole Olayinka, Abeokuta
Ogun State Government has assured that it will continue to give adequate attention to the welfare of traditional institutions in the State and always seek their input in the affairs of government, as their fatherly roles in the society cannot be overemphasised.
Commissioner for Local Government and Chieftaincy Affairs, Honourable Afolabi Afuape gave the assurance during courtesy visits to the Awujale and Paramount Ruler of Ijebu Land, Oba (Dr.) Sikiru Adetona and the Akarigbo of Remoland, Oba Babatunde Ajayi.
He said it was through them people at the grassroots could be easily reached.
Afuape noted that the Obas' support and co-operation, as the custodian of customs and values, would go a long way in helping the present administration achieve its promises to the people.
"This visit is to seek for your cooperation and advice, as the custodian of customs and values. We are rest assured that, with your support and prayers, we will not fail", he said.
The Commissioner pledged that government would always carry them along in the affairs of the State, assuring that the statutory meeting of Obas, where feedback from the people at the grassroots were heard, would be held regularly.
In his remarks, Oba Sikiru Adetona, said, "the State is blessed with many resources, in which government needs to tap into", adding that with the calibre of political appointees in Governor Abiodun's cabinet, the State would be transformed in no time.
Also, in his remark, Oba Babatunde Ajayi, while appreciating the Governor for timely payment of Obas' allowances, urged Government to take the issue of security with all seriousness, promising full support for community policing.

Like and Share this: