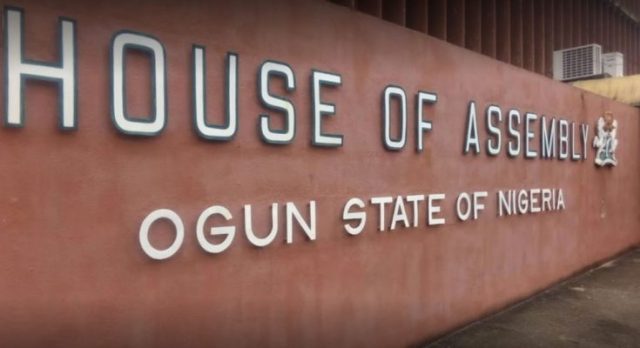 By Kolawole Olayinka, Abeokuta
Ogun State House of Assembly has convened a stakeholders' meeting with the players in traffic management to deploy a holistic approach towards checkmating the recklessness and overbearing attitudes of drivers.
The meeting held at the Assembly Complex, Oke- Mosan, Abeokuta, was at the instance of the State Assembly's Committee on Transport led by Hon. Oludaisi Elemide, had in attendance the representatives of the Commissioner of Police in the State, ACP Muyideen Obey and Traffic Compliance and Enforcement Corps,(TRACE) Commandant 'Seni Ogunyemi.
Elemide noted that there was need to amend the various transport-related laws, including that of TRACE to instill sanity in the system while calling for a return of weighbridge by the government at the entry of cities and towns to checkmate overloading of trucks, which often caused damages to the roads.
According to him, those trucks/articulated drivers always intimidate other road users, scare them out of the road and oftentimes, causing avoidable accidents leading to death.
He explained that there was the need for the enforcement of the installation of speed limiting devices in the vehicles and the need to strengthen the relevant law to ensure that any erring driver faces the full weight of the law.
In his presentation, ACP Muyideen Obey, affirmed that the State, being the industrial hub and gateway to Northern and Southern States, often experienced a massive inflow of traffic, requesting for intelligent advocacy and an increase in sensitization programmes for drivers to orientate them on traffic rules and regulations.
Calling for a more improved database for all categories of vehicles, ACP Obey sought a more robust synergy between the law enforcement agencies and the judiciary arm of government with a view to speeding up the arraignments and subsequent prosecution of erring drivers.
He called for a review of the process of the issuance of drivers' licenses; this he noted would help streamline access to drivers' license, especially by heavy-duty truck drivers.
Contributing, the TRACE Commander, 'Seni Ogunyemi stressed the need for the Federal Government to allow State Government takeover the management of intra-city roads within the State to ensure effective maintenance and monitoring.
He added that inter-agency collaboration among all road traffic enforcement agencies would further reduce road crashes, and its attendants consequences.

Like and Share this: