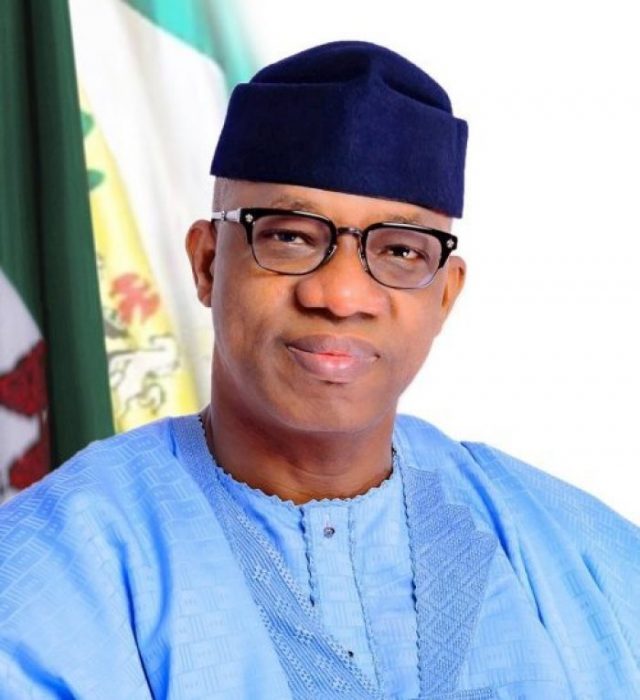 By Kolawole Olayinka, Abeokuta
The Ogun State Deputy Governor, Engr. Noimot Salako-Oyedele has revealed that the Dapo Abiodun led administration in the State would leave no stone unturned towards ensuring that women and men have equal opportunities to life.
The Deputy Governor stated this in Abuja while presenting a paper on "Engendering Sustainable Development Through Equal Opportunities: the Case of Ogun State", at the International Women's Day 2020 Awards, organised by the Association of Professional Women Engineers of Nigeria (APWEN).
According to her, "we are committed to engendering our education and health strategies, promoting the equal representation of women in public and political life, and ensuring that women are considered in the 'Building our Future Together' agenda". We are all aware that one of the United Nations Sustainable Development Goals (SDGs) is to attain inclusive and quality education.
"Inclusive and quality education means that our girls are able to pursue their interests in a safe environment. Similarly, in the Health sector, it is true that the main reference of the SDG on health is to reduce maternal mortality, and this we believe is very crucial", She noted.
Engr. Salako-Oyedele pointed out that the presence of women in corporate leadership positions had improved performance, which could be attributed to non-discrimination and skill diversity, saying, evidence has also shown the benefits of women's participation in entrepreneurial activities and that businesswomen have greater ability to support themselves, their families and communities, which had contributed to positive changes to societal norms about women entrepreneurs.
She said the Dapo Abiodun led government towards reducing poverty in the State, a zero interest loan scheme tagged, "Okòwo Dapo" was launched to impact about 100,000 women, as a form of empowerment to enhance small businesses, create more jobs, as well as ensured food security.
The Deputy Governor called for equal participation of women and men in decision-making processes, in attaining socio-economic development, end poverty and foster good governance and effective institutions.
She hinted that Governor Abiodun appointed women as strategic members of his team, as Commissioners and Advisers to manage key ministries such as; Education, Health, Investment Trade & Industries, Women Affairs, Agriculture, Information and Rural Development, noting that she was honoured to be one of only four female Deputy Governors in Nigeria.
In his address, the President of Nigeria Society of Engineers, Engr. Babagana Ahmed, commended APWEN for genuinely drawing the attention of stakeholders to the education of the girl child, with emphasis on Science, Technology, Engineering and Mathematics (STEM) training, an idea which he noted must be supported by all.
Earlier in her welcome speech, the President of APWEN, Engr. Funmilola Ojelade, said the event was organised to celebrate women's achievements, with trail blazer awards given to 13 outstanding women, in recognition of attaining extraordinary heights, of which the Ogun State Deputy Governor, Engr. Noimot Salako-Oyedele was among.

Like and Share this: