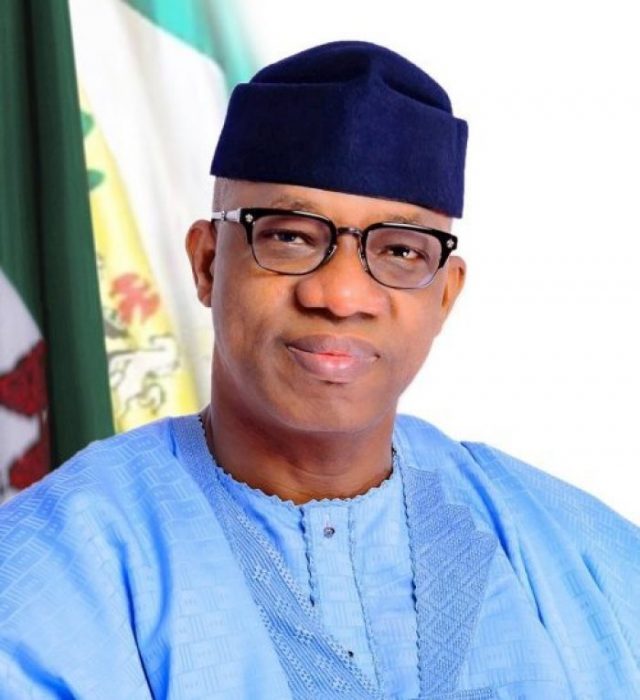 The residents of Ogun state have been urged to embrace and imbibe attitudinal change towards government projects in their various communities.
This is expected to encourage the state government to do more in terms of the provision of infrastructural facilities that would meaningfully impact the masses.
They were also charged to inculcate maintenance culture to these projects as the government would hesitate in developing the areas that well maintained and monitor projects sited in their environments.
This was the submission of the Chairman, Transition Committee of Ado-Odo/Ota Local Government, Hon. Wasiu Lawal during the assessment tour of projects jointly implemented by the Community (Self-help), State government and World Bank, situated at the local government area of the state.
He said that the projects were implemented through the Ogun State Community And Social Development Agency (OGCSDA), and World Bank Assisted Project, in conjunction with Community to make life meaningful for the residents of the state.
He added that it was imperative for the inhabitants of the various communities to guide against the vandalization of projects and theft, noting that it was basically "Self-Help" projects which have become the communities' project.
"These projects must be looked into by the entire community, you need to guide against vandalism or being thefts by unscrupulous elements in the societies, it is 'self-help' projects, which you and I must put resources together to achieve", Lawal said
Also, the Operation Manager, Ogun State Community And Social Development Agency, Alhaji Adeyinka Amosun commended the communities for judiciously used of the first tranche of fund given to them by the government, noting that government would soon release the last tranche of money for the completion of the projects across the communities.
He added that the maintenance committee being set up to look into those projects should not rest on their oars, noting that they still need to guide against the projects from being vandalized or destroyed by unprofessional elements in the societies.
"Now, the sustainability of these projects largely on you (residents), as the government has done its part very well, it is your projects, not government anymore. That's why we told you that its Community-Driven Projects (CDP), we only raised money for you, aftermath, you need to monitor it and maintain it as well", Amosun said
One of the Community Development Association (CDA), Chairman, Mr. Kehinde Adeosun hailed the state government and the World Bank for the provision of social amenities to their communities, saying that it was over twenty years living in that area without light.
He assured the state government of proper maintenance of the projects, noted that it was a privilege to have such projects in their domain and would do everything possible to guide and maintain the projects.
Communities visited during the assessment tour includes; Ipetu Baba Ode Community, Success Community, Egushi, the Bells and Iwoye Central Community, Iwoye, all at Ado-Odo/Ota local government area of the state.

Like and Share this: