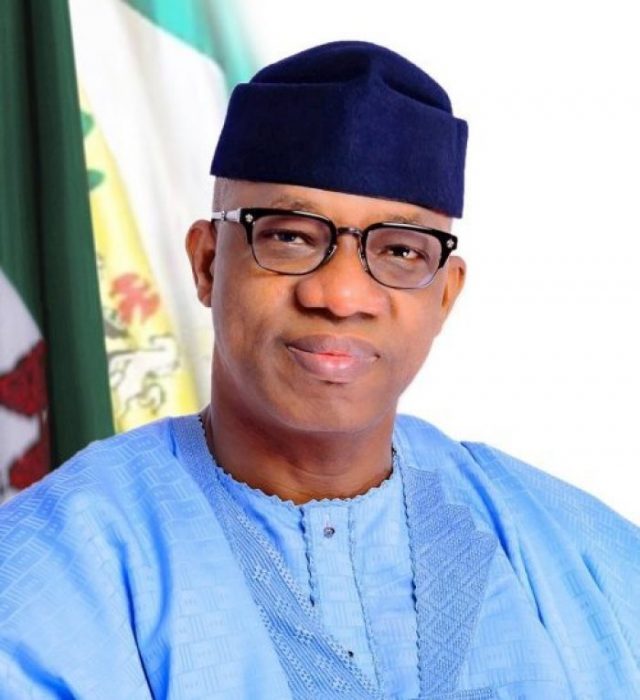 By Kolawole Olayinka, Abeokuta
Determined to improve the transportation sector to meet the rapid industrial growth and enhance socio-economic development, Ogun State government has commenced the process of developing waterways as a means of transportation in the State.
Commissioner for Transportation, Engr. Gbenga Dairo disclosed this at Tongeji in Ipokia Local Government area of the State, while on reconnaissance survey, in preparation for a transport master plan.
He noted that other means of transportation previously under-utilized would be given adequate attention by the State government.
Engr. Dairo, represented by the Director of Mass Transport, Engr. Tosin Akinleye said, transportation formed the basis for socio-economic interaction, which makes it a key variable in development, saying "navigable waters plus the proximity of the State with Lagos and Ondo States, as well as Benin Republic would be of immense advantages in developing the system and bringing prosperity to the people''.
According to him  "the survey, which is an on-the-spot assessment is aimed at identifying important places, monuments and roads in preparing a standard Transport Master Plan for the State which would help the government develop road networks, tourism and boost the economy without shortchanging any local government or senatorial district."
He noted that all navigable waters in the State would be captured in the report of the committee for the government's prompt attention and development, to ease challenges faced in the transportation of goods and passengers, as well as create employment opportunities, with the improved economy as its resultant effects.
Receiving the Commissioner, Chairman, Ipokia Local Government Transition Committee, Hon. Abolurin Abiola, described transportation as a very important sector that deserves urgent intervention, urging the State government to harness all-natural resources deposited in the State, including the waters to develop the sector.
Represented by the Supervisor for Community Development, Hon. Sokenu Gbolarinwa, the Chairman commended the State government for not limiting his developmental agenda to a particular area of the State, expressing the readiness of the people of Ogun West Senatorial District to support the ongoing government's efforts that would make life comfortable for the citizens.
The highlight of the survey was visited to navigable waters in Tongeji Island, Izigi, Akere, Bhahe, Ijofin, Bhawhe-Bevi and Bhawhe-gbo, all in Ipokia Local Government Area.

Like and Share this: