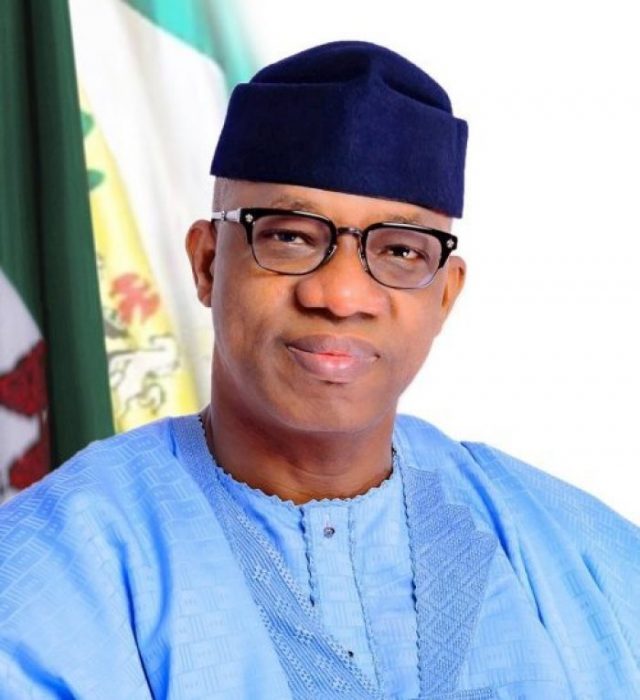 By Kolawole Olayinka, Abeokuta
The Executives of Yewa Youth Pacesetters (YYP) commends Ogun state Governor for the recent appointment of some Yewa indigenes into various statutory boards and commissions in Ogun State.
Comrade Dapo Fashola President, Yewa Youth Pacesetters appreciate governor Abiodun over the weekends while fielding questions from our correspondents in Abeokuta.
Fashola explained that, with a cursory look at those names Ogun West Senatorial District has 7 persons out of the 46 appointments are from Yewa, this has not gone down well with most Yewa youth as they feel marginalized, some are seeing it as a form of oppression, suppression and intimidation, owing to the fact that Ogun State has 3 senatorial zones, in which Yewa is one of them, more so a large chunk of the state's IGR comes from Yewa zone.
Your Excellency may wish to note that the people turned away from Amosun's government because of this same marginalization, Amosun's government spent the vast majority of the state's resources on 2 local governments, Abeokuta South and North. We ordinarily expect Governor Dapo Abiodun to take a cue from Amosun's mistakes in this regard.
Sequel to the above, we hereby call on Hon. Abiodun Akinlade, the only Federal appointee from Ogun West, the Paramount ruler of Yewaland, Oba Kehinde Gbadewole Olugbenle, Political and Spiritual Fathers to use their good relationship with the Governor to lobby for more appointments for Yewa people.
He said, "we are very certain that the Governor meant well for Yewa people and will, in his magnanimity, do more for the Yewa people as we humbly expect more, more and more from the Governor".
Also use the medium to congratulate the likes of Dr. Kunle Salako, Chief Sesan  Fagbayi, Hon. Sunday David Kojeku, Hon. Wasiu Isiaka and others on their recent appointment by the Governor, we earnestly hope that more Yewa youth will benefit from them.

Like and Share this: