In preparation for the governorship election in Ondo State, the National Secretariat of All Progressives Congress (APC) in Abuja has informed the state chapter of the party of the arrival of the committee that will conduct the party's primary election to pick the party's candidate for the forthcoming governorship election in the state.
The committee is under the chairmanship of Jigawa State Governor Mohammed Badaru Abubakar.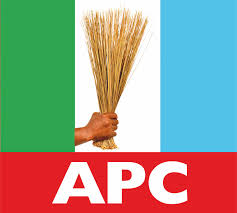 The governor's advance team, led by Alhaji Ali Magashi, has been sent to liaise with the state chapter of the party in preparation for the primary election. Magashi and a few others are already in Akure.
The Director of Publicity of the party, Mr. Steve Otaloro unfolded the details of the electoral programe in an email forwarded to WESTERN POST on Wednesday night.
Under the plan, Governor Badaru Abubakar is expected to arrive on Friday, September 2, to commence the primary election process.
The primary election itself is slated for Saturday, August 3, 2016 with the accreditation of voters and all other processes.
The governor who will preside over the primary election will address the aspirants, the executives of the party and all other persons including the press on his arrival.
The election is billed to take place at the International Conference Center Dome at Alagbaka, Akure, while accreditation of voters will take place at three designated centres in Akure, one for each of the three senatorial districts in the state.

Like and Share this: