The All Progressives Congress National Leadership said on Saturday that it had not endorsed any aspirant to emerge as the candidate of the party for the November 26 governorship election in Ondo State.
The APC, however, said anybody in the party has the right to endorse any aspirant of their choice, stressing that endorsement was different from imposition.
APC National Leader, Asiwaju Bola Tinubu, had been accused of planning to 'anoint' one of the aspirants, Mr. Segun Abraham.
Tinubu had denied the allegation but insisted that he had the right to support any aspirant of his choice.
Members of the National Working Committee of the party met with the 24 APC governorship aspirants in the election on Saturday in Abuja over the current crisis in the state.
The party's National Chairman, Chief John Odigie-Oyegun, who addressed journalists after a closed-door meeting with the stakeholders held at the national secretariat of the party, stated that the APC would give all aspirants, a level-playing field in the contest.
He said: "We have had extensive and frank discussions; we have had discussions that were occasionally passionate and strong but at the end of the day, I think we have reached some very basic and fundamental understanding that will guide the process in Ondo State from now through the primary period."
The APC chairman said the meeting accepted that anybody within the party could endorse any aspirant, even though the party structure would not be used to favour any candidate endorsed.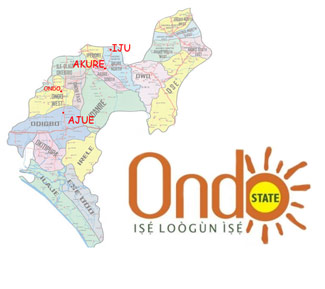 He said: "I think we have all accepted that there is nothing wrong in anybody – member of the party or even nonmember – endorsing any of the aspirants. We have also accepted unanimously that there will be no attempt on the part of the party to impose any aspirant on the party and on the electorate of Ondo State.
"We have canvassed a very clear distinction between endorsement and imposition. I want to assure all the aspirants that the party at the national level has no preferred aspirant and it is not going to endorse any aspirant."
He added that the "clean" copy of the delegates' list would be made available to all the aspirants by Wednesday.
He said, "The original list has been in safe custody. Aspirants should please discountenance rumours on issue of many versions of the delegates list.
Some of the aspirants who spoke to journalists said they were satisfied with the agreements reached at the meeting
Senator Ajayi Borofice said: "I am okay because we were very frank and we raised the issues that were causing anxiety. The NWC has assured us that those fears and concerns were going to be taken care of."
He also said the aspirants at the meeting opposed the use of party machinery to favour any aspirant in the contest.
He added that the NWC agreed and it would invite Ondo executive of the party to warn them against doing such.