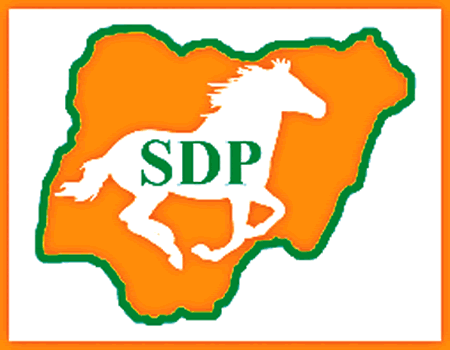 By Temitope Adedeji, Akure
A councillorship candidate of the Social Democratic Party (SDP) in the Saturday local government election in Ondo State, Olanrewaju Faloye has accused the serving  Commissioner from Ọba ilé in Akure North Local Government area of the state for rigging the election.
He explained that the Commissioner's actions eventually failed and was defeated despite his manipulation during the election results.
Faloye had participated in the election held at unit 03 of Oba Ile in Akure North Local Council  Area of the state.
He polled total votes of 520 in the election exercise against his rival and candidate of All Progressives Congress, Korede Folorunsho, who polled a total 498 votes and emerged winner.
Speaking to journalists, the SDP councillorship candidate accused the Commissioner of visiting the polling units in the town to hijack the ballot papers and other election materials.
Faloye said the Commissioner went to Araromi and Owode to snatched the election materials and disrupt the exercise due to the popularity of the SDP in the community.
He alleged that despite the resistance from the people, the Commissioner went ahead with thugs to thumbprint and sniffed the ballot papers in favor of the councillorship candidate of the APC.
He complained that the action of the Commissioner led to the cancellation of elections in three polling units.
According to him, "the election were cancelled at Owode, Araromi, and maternity units by the electoral officers due to the violence perpetrated by the serving Commissioner.
"The election was cancelled at the collating centre at Ejioba High School and Faloye was declared the winner publicly in the presence of one as the councilor elected but the commissioner is going about to announce a different result.
"We want the Commissioner to be called to order and let him stay off of the election result in Oba Ile because we reliably learned that he was at the ODIEC office to manipulate the result of Oba Ile Ward 09.
"We are asking ODIEC to abide by the result that was declared inside the Ejioba Secondary School in Oba Ile collation centre in order to avoid any violence as people are already boiling with anger.
"And we also pleading with the governor (Rotimi Akeredolu) to call his Commissioner to order because we are aware he has perfected plans to manipulate the election results of Oba Ile".

Like and Share this: