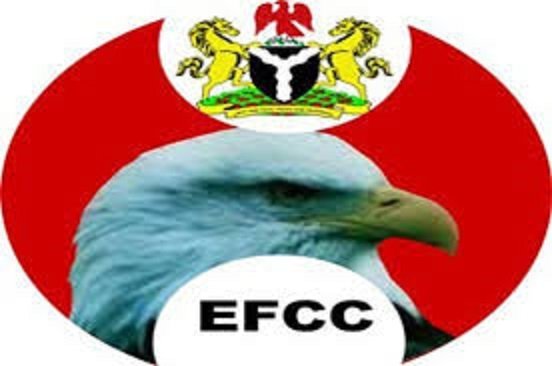 By Temitope Adedeji, Akure
The Speaker, Ondo State House of Assembly, Hon. Bamidele Oleyelogun has denied invitation by the Economic and Financial Crime Commission (EFCC) over an alleged N2.4million fraud rocking the Assembly.
The anti-graft agency was also said to have invited the Chairman, House Committee on Tertiary Education, Hon  Felemu Gudu Bankole, and Clerk of the Assembly, Mr. Bode Adeyelu.
However, Hon. representing Akoko North-East Akogun Gbenga Omole has denied that the speaker was never invited by the agency, stressing that others were indeed invited by anti-graft agency.
The EFCC has quizzed the Deputy Clerk of the Assembly, Mr. Babatunde Amos Olowogorioye over the alleged fraud.
Moreover, two civil servants of the Assembly, Olusegun Kayode Oyadeji and O.J. Afolabi were detained over the weekend over the alleged fraud rocking the Assembly.
One of the alleged frauds being investigated by the antigraft agency was said to have been committed in 2019 when the lawmakers supposed to have attended a two-day seminar organised by National Productivity Centre, Lagos.
A source in the Assembly said the lawmakers requested for fund to be released so that four people who were members of the Committee on Tertiary Education were to attend the seminar that was slated for Wednesday, 11 and Thursday 12, December 2019.
Those to attend the 'Seminar'  included the  Clerk, the Deputy Speaker, the Committee Chairman of the House Committee on Tertiary Education and two members of the committee were scheduled to attend the seminar.
According to the documents requesting for fund, "the 'seminar' was aimed at institutionally productivity, consciousness and excellence in service among workers and organisations in both public and private sectors, to accord workers and organizations the platform in achieving high productivity as well as giving impetus the seminar in charting the pathway in revitalizing the Educational Sector."
However, it was discovered that there was no such seminar organised, thereby the money released by the state Ministry of finance amounting to N2.4million went to private pockets.
The Director of Information Service (DIS) to the Assembly, Mr. Seinde Falokun denied knowledge of the arrest of any civil servant.
He said as a civil servant, he was not authorised to speak on the matter.

Like and Share this: