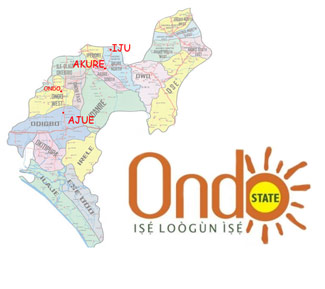 The Ondo State Town Planners have been charged to be diligent, proactive and committed in discharging their duties in their various offices across the 18 Local Government Areas (LGAs) of the state.
The Commissioner for Physical Planning and Urban Development, Alhaji Rasheed Badmus stated this during a meeting with the 18 LGAs Town Planning Officers at his office in Akure, the Ondo state capital
Badmus, in a statement signed by the Ministry's Press Officer, Mrs. Adebimpe Amos, urged the officers not to neglect their jobs, but ensuring that they establish their approval status as they are representing the state at their various offices across the LGAs.
He stressed that the approval status of all structures must be ascertained before serving Contravention Notices, noting that Demand and Quit Notices must be issued to give enough time for occupants or developers to prepare and vacate the building or do the needful.
The Permanent Secretary of the Ministry, Mr. Folayemi Joshua who corroborated this, stated that safety of lives and properties within the environment of any gas or Filling Station must be considered first before approval, stressing that any approved building must not block access roads.
He advised that approval of any structure must not be a threat to lives of people within the environment, saying that everybody has right to life.
The Director of Development Permit in the Ministry, Town Planner Lurogho Jones, admonished the officers to be hardworking in their respective Local Government Areas.

Like and Share this: